1&1 Versatel chooses OpSpace to streamline network incident management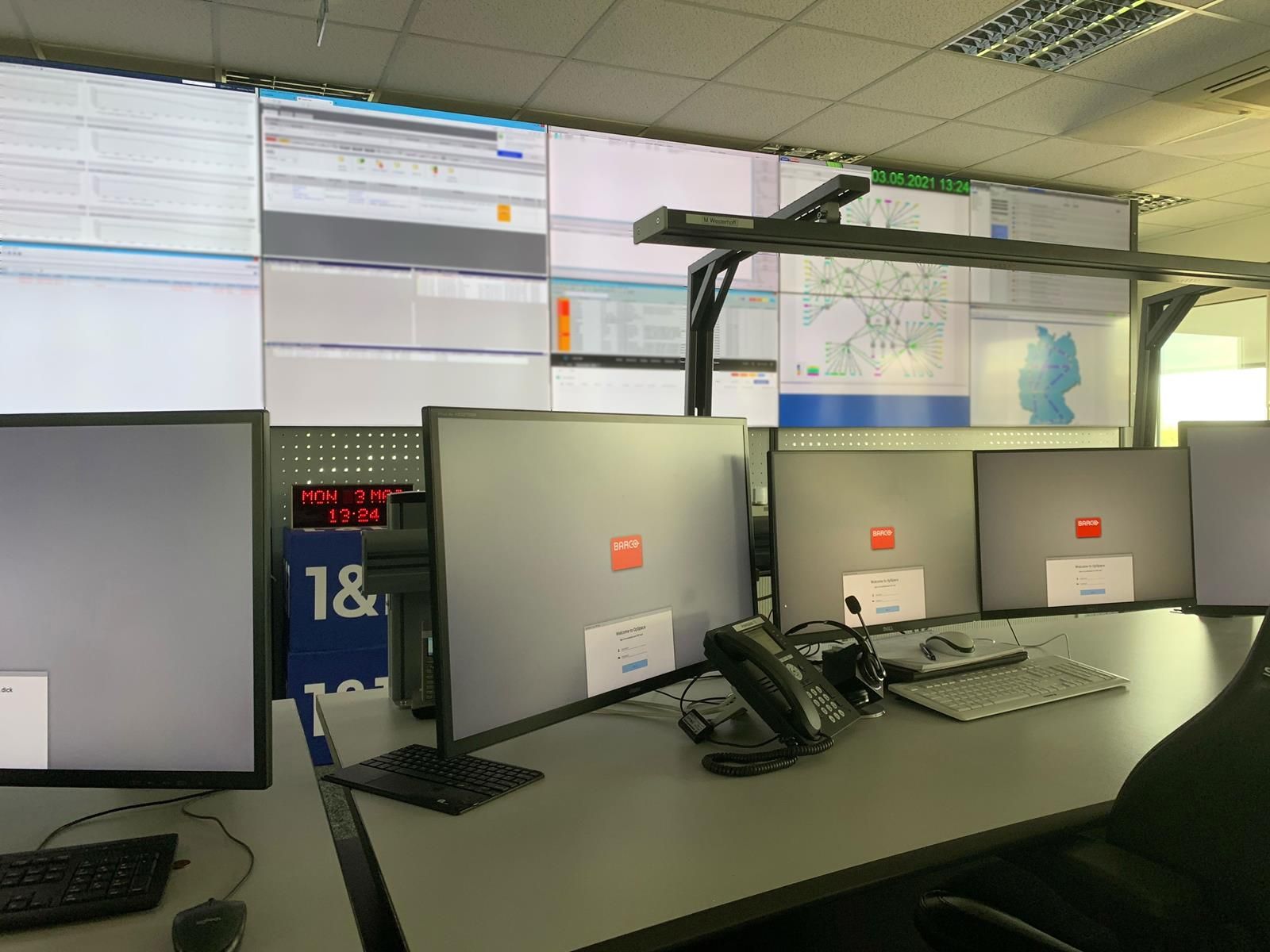 The interior of the former 1&1 Versatel Service Operation Center (SOC) may have looked like the bridge of Captain Kirk's Starship Enterprise, but even Star Trek can become outdated. When the company's SOC control room in Essen needed to be refurbished to accommodate for modern network infrastructure, operators experienced a boost in efficiency and productivity, thanks to Barco's OpSpace operator workspace solution.
1&1 Versatel is a B2B provider for fiber gigabit connections and network-related services – providing its own network in more than 250 German cities. With about 51,000 km length of line, 1&1 Versatel operates one of the biggest and most powerful fiber networks in Germany. The company has more than 50,000 business customers in all industries and sizes.

From 1&1 Versatel's SOC control room in Essen, the company is continuously monitoring the uptime of the transmission network throughout Germany. Operators scan for incidents and errors in the network proactively, and plan for curative actions and technical maintenance to keep downtime to a minimum.
Read more: https://www.barco.com/en/customer-stories/2021/q4/versatel