Allison to highlight both diesel and electric propulsion systems for fire appliance at ESS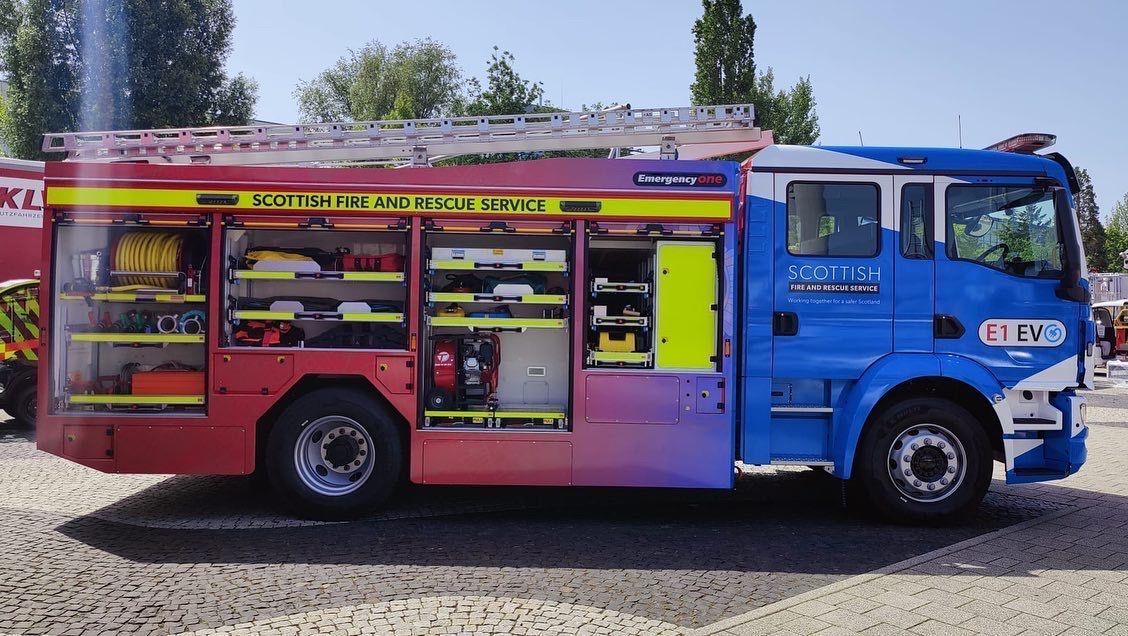 Allison Transmission has spent decades designing and building fully automatic transmissions for diesel and alternatively-fuelled engines that perform at their best in critical situations. The transmission model propelling hundreds of fire appliances up and down the UK, the Allison 3000TM Series, will be on display at The Emergency Services Show 2022.
Now, in the era of electrification, vehicle OEMs and fire appliance manufacturers can specify Allison's eGen Power® 100D electric axle – a bolt-in electric propulsion solution compatible with the existing vehicle frames – which will also be exhibited at the show on stand I100.
The eGen Power 100D features two fully integrated electric motors, a two-speed gearbox, oil cooler and pumps. With a continuous output of 454 kilowatts and a peak output power of 652 kilowatts, it's one of the most powerful electric axle systems on the market.
Emergency One, the British manufacturer of fire and rescue vehicles, has integrated the eGen Power 100D into its new E1 EV0™ platform on a MAN TGM chassis. The vehicle was shown for the first time at the Interschutz trade fair in July and is destined for duty with the Scottish Fire & Rescue Service. Emergency One's agreement with Allison builds on the successful relationship to date, where 90% of the units Emergency One sells are equipped with an Allison fully automatic transmission.
"Every commercial vehicle fleet operator is going through a period of transition with regard to the energy source for their vehicles, and the fire and rescue sector is no exception," explains Nathan Wilson, UK & Ireland Account/ Market Development Manager at Allison Transmission. "At the Emergency Services Show, we look forward to helping fire services explore the many powertrain options available to them as part of what is a hot topic conversation for us all."