Why BlastSax sandless sandbags feature in the British Army's showcase to the world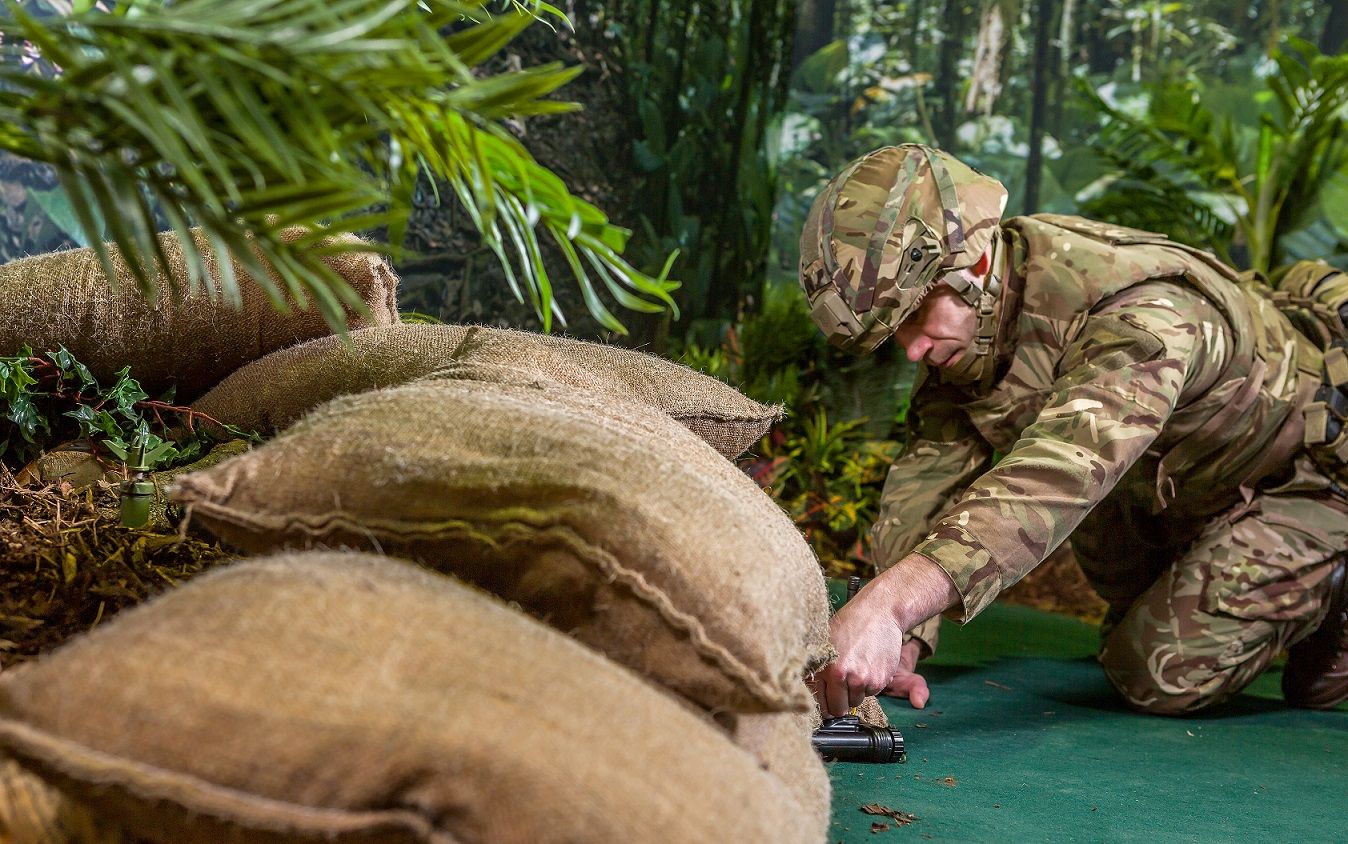 BlastSax are ideal sandless sandbags for armed forces worldwide
Pioneering sandless sandbags are featured in a special showcase hosted by the British Army which captures the imagination of armed forces worldwide.
A huge hangar at the British Army base at Larkhill near Salisbury in Wiltshire has been transformed into realistic sets from different warfare areas – desert, jungle, urban and rural.
They are packed with equipment used by the British Army such as BlastSax alternative sandbags and Larkhill is visited every year by key military personnel from across the world so is an ideal showcase to promote British products which other armed forces can buy.
According to the Defence Focus magazine, the Larkhill display is staffed by soldiers from the Export Support Team who can explain just how the equipment has been used when it counts - in action - and how it stood up to that ultimate test.
Defence Focus states: "The soldiers provide the companies with a trustworthy, educated voice on kit that is either already being used by British forces or inventions that are new to the market. Authoritative military advice can help facilitate million-pound deals for UK companies."
The sales can also benefit the British Army as Lt Colonel Robin Bolton explains: "If there's a production run of artillery rounds for instance that the British Army needs for its own use, if we can be part of the effort that leads to another country buying the same sort of round then the unit price per shell will go down for the British customer."
Colleague Sgt Paul Tarpey added: "I think military personnel being in roles like this benefits the MOD because of the experience soldiers are getting. I can go back and advise my regiment on knowledge of the future capabilities that are on the market that people will not know about unless they're in a job like this."
BlastSax, which have which undergone stringent MoD tests to prove their effectiveness, are used by the military and police forces worldwide to mitigate the impact from improvised explosive devices and fragmentation.
BlastSax sales director Richard Nikolic said: "Working with the guys at the Export Sales Team has really helped us get a foothold with the new MKIV BlastSax and gives us a shop window to the world. Now we have BlastSax on permanent display in the urban zone it can only accelerate our market penetration even further."
Environmental Defence Systems also makes FloodSax sandless sandbags and more than 2.5 million have now been sold worldwide.