01 Feb 2021
Blue Light Hub, Milton Keynes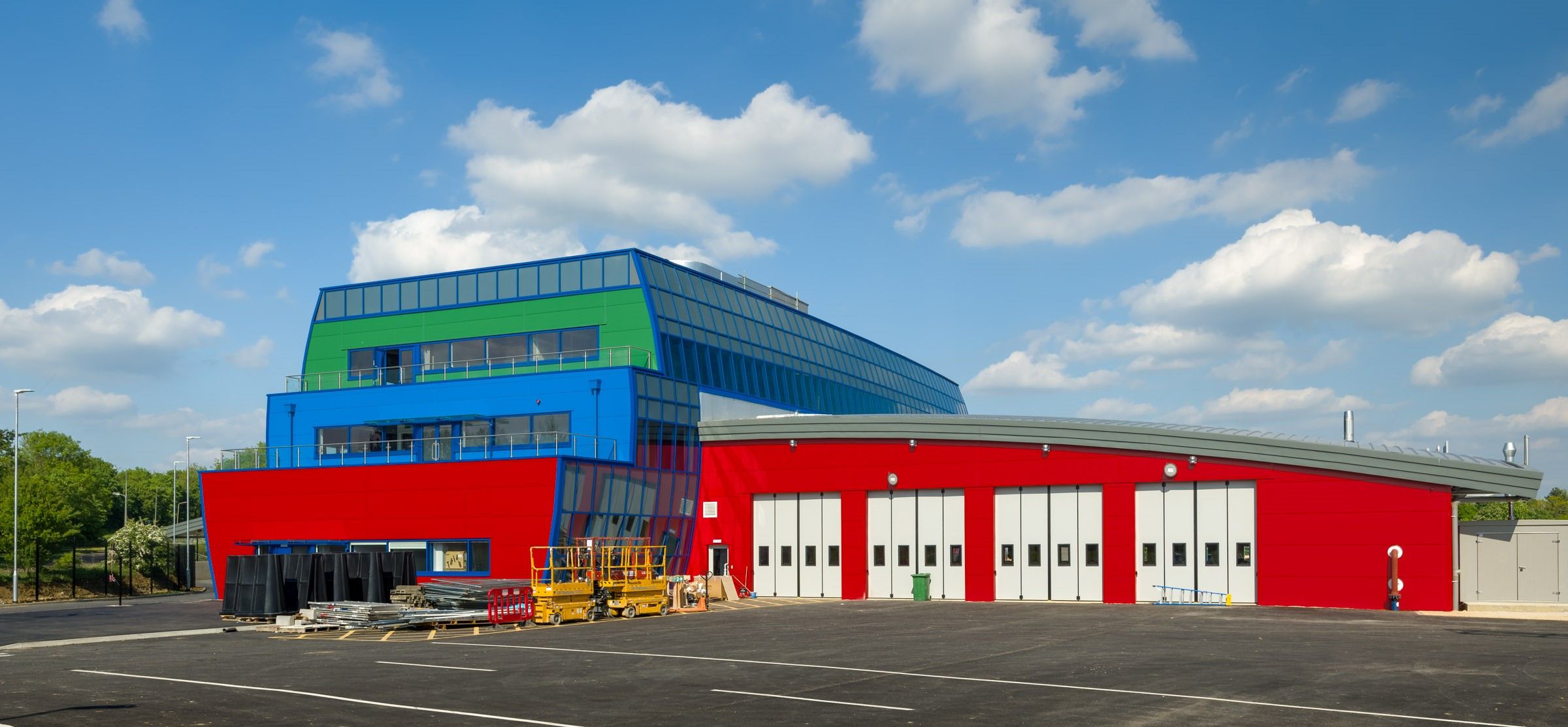 The Blue-Light Emergency hub in Milton Keynes is one of the first bespoke 999 emergency projects of its kind in the UK.
..... It has been designed to dispatch the three emergency services from its prime location next to the A5 in West Ashland, Milton Keynes.
We supplied 8 sets of our Swift electrically operated bi-fold doors for the fire bays, which safely propel the door from closed to fully open in only 5 seconds Each set of doors measures 3.75 metres wide by 4 metres high. And 2 of our Osprey electrically operated sliding/folding doors for the ambulance bays. Each Osprey door measures 5 metres wide by 3.2 metres high.