19 Aug 2022
Continual Improvement for UK Made Emergency Response Equipment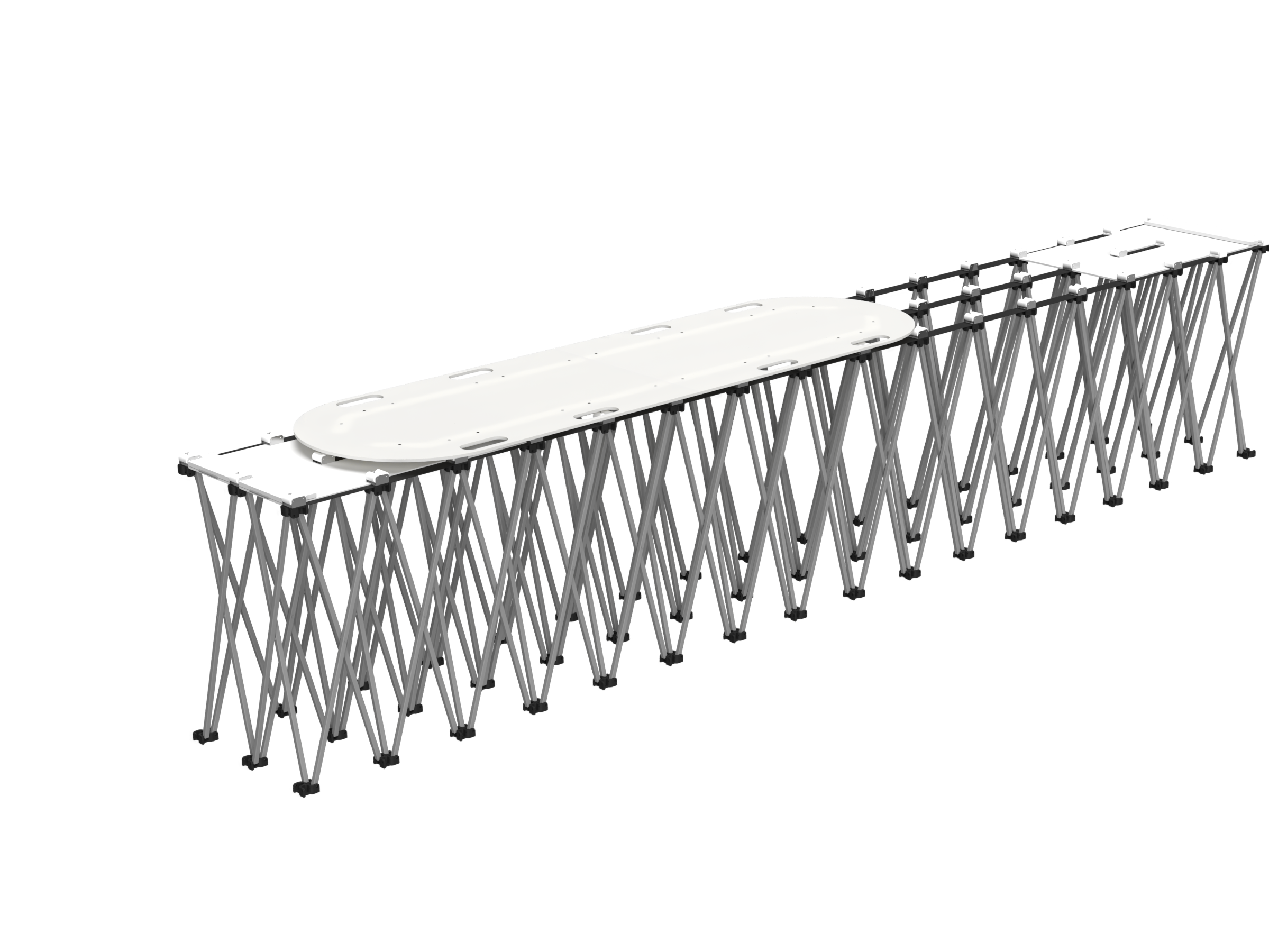 British manufacturer RapidGB is unveiling their latest development for patient handling equipment at the Emergency Services Show this year.
"We've taken feedback from some of the most experienced in the industry," says Managing Director, David Wharrad. "What's come through loud and clear is the need to reduce storage and shipping size for some items."
For RapidGB patient handling equipment used in decontamination was an obvious target for improvement. "We experimented with a range of potential solutions," added David Wharrad. "Our new patient transfer board has been designed to pack down to about half its operating size without compromising on functionality." While the innovation allows for a reduction in shipping and handling costs, both of which are important in today's transport climate, RapidGB is keen to stress how this improves usability by making it easier to transport and deploy the equipment where it is needed.
The new patient transfer board is part of the RapidGB decontamination and triage range of emergency shelter and conveyor products. The RapidGB range includes shelters for virtually any civilian or military rapid emergency use. Focusing on rapid deployment, build quality and usability, RapidGB is confident its range of products will work smoothly with the service's existing resilience infrastructure.

For more information on this release readers can contact our team on sales@rapidgb.com or by phone 02476 326585.