12 Sep 2022
Go The Distance!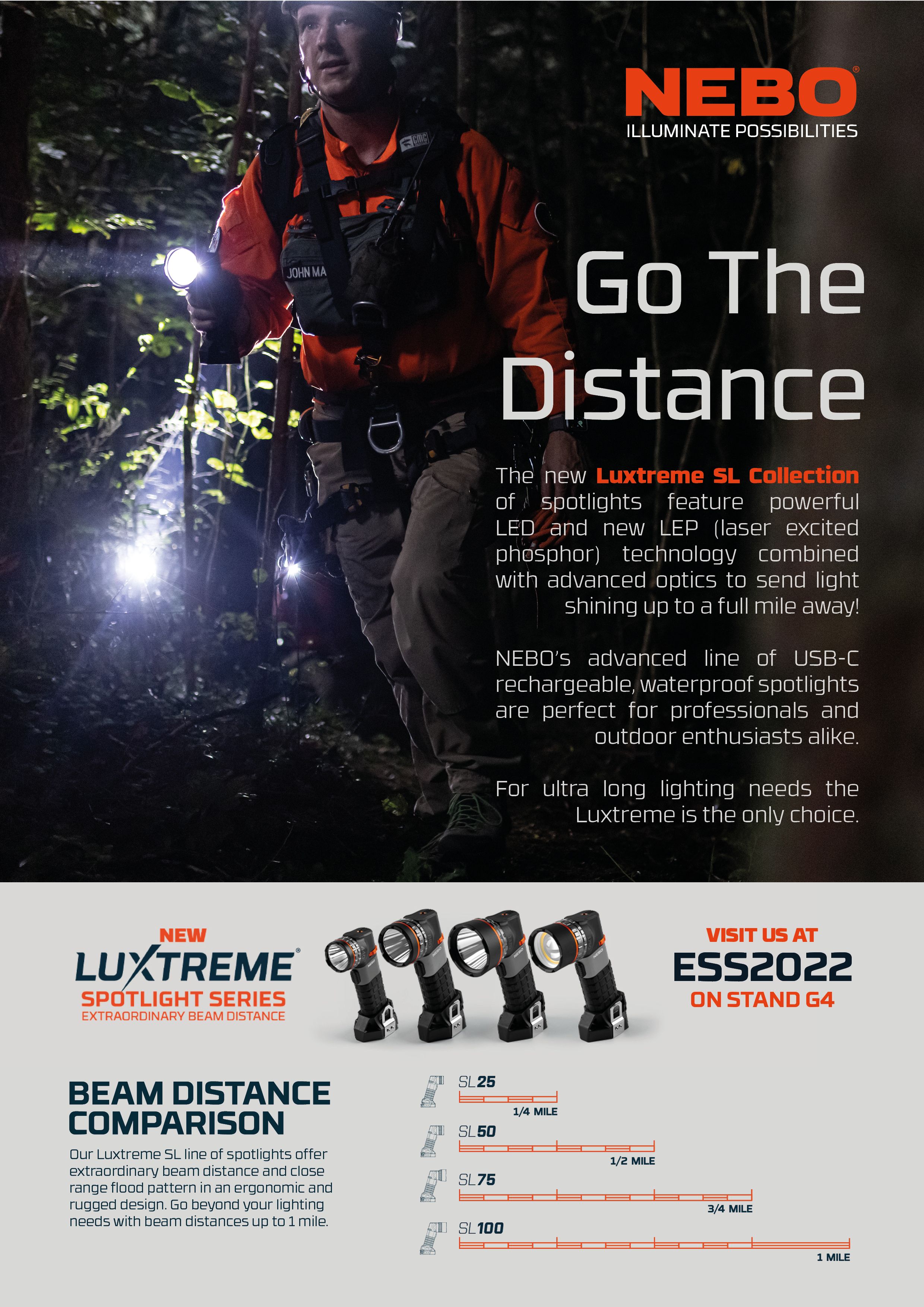 Go The Distance!
The new Luxtreme SL Collection of spotlights feature powerful LED and new LEP (laser excited phosphor) technology combined with advanced optics to send light shining up to a full mile away!
NEBO's advanced line of USB-C rechargeable, waterproof spotlights are perfect for professionals and outdoor enthusiasts alike.
For ultra long lighting needs the Luxtreme is the only choice.
Our Luxtreme SL line of spotlights offer extraordinary beam distance and close range flood pattern in an ergonomic and rugged design. Go beyond your lighting needs with beam distances up to 1 mile.