Hainsworth Protective Fabrics launches PBI NRG LP (9th June 2022)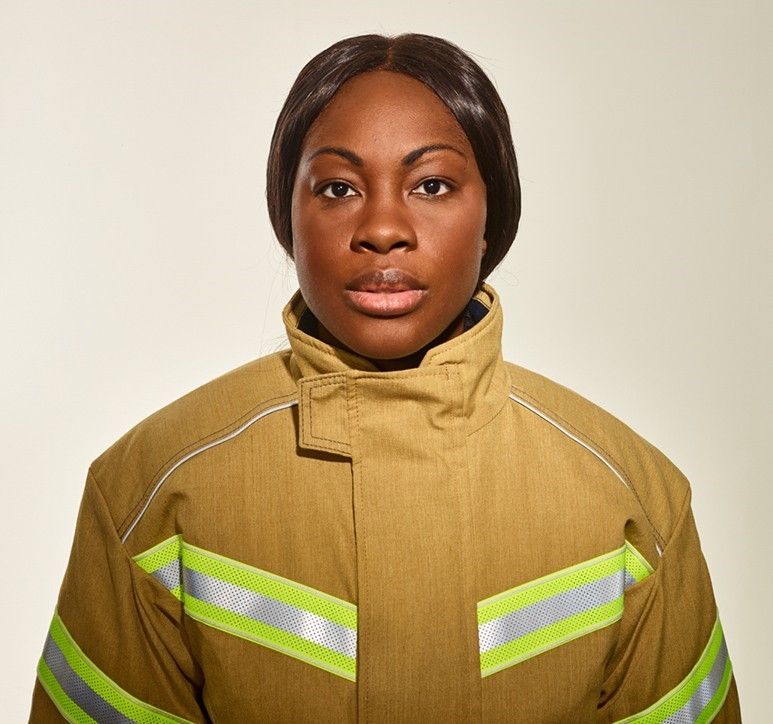 Hainsworth Protective Fabrics have launched their latest flame-retardant intelligent textile – PBI NRG LP. The newest product in the AGILE range of fabrics, PBI NRG LP has been developed for use in structural firefighting garments and is designed to provide the wearer with maximum protection from exposure to flame and liquid chemicals.
In 2021 Hainsworth Protective Fabrics released AGILE, a pioneering fabric system for structural firefighting garments that is designed to provide exceptional durability at a supreme low weight. Hainsworth's new product PBI NRG LP enhances this fabric structure with the inclusion of PBI LP, a meta-aramid fibre that maximises thermal integrity and break-open resistance.
Hainsworth have been frequent collaborators with PBI Performance Products since the 2000s, when their fibres were first introduced to European markets. Most significantly, in 2010 Hainsworth and PBI worked together to develop TITAN 1260, a fabric that is still worn by fire services around the world to this day.
Now, Hainsworth and PBI have collaborated again with the release of PBI NRG LP, a revolutionary new fabric for structural firefighting garments. PBI LP fibres have been proven to withstand up to 40 seconds of exposure to flame before breaking down, in comparison to other meta-aramids which were found to only withstand 3 to 4 seconds. The inclusion of PBI LP fibre in Hainsworth's new fabric enhances thermal stability and resistance to break-open, ensuring that outer shells made from PBI NRG LP help to protect the wearer for longer.
Like AGILE, PBI NRG LP is woven in a very tight gabardine twill structure, inspired by classic raincoats. This twill weave restricts liquid penetration and increases chemical run-off, enabling greater protection from harmful soluble contaminants. This also makes the fabric exceptionally durable, and able to withstand a greater number of wash cycles without losing any of its protective qualities.
Despite the fabric's high flame resistance and durability, PBI NRG LP still only weighs 190gsm. This lighter weight helps the wearer to carry out their vital role for longer periods of time and reduces the risk of heat stress.
Delivering enhanced protection and increased comfort, PBI NRG LP is an intelligent textile for the modern firefighter.
PBI NRG LP is…
A lighter weight of 190gsm
Exceptionally durable and resistant to abrasion
Constructed with a gabardine twill to protect against liquid chemicals and increase run-off
Even more break-open resistant thanks to the inclusion of PBI LP fibre
Highly flame retardant and provides excellent thermal protection
www.hainsworthprotectives.co.uk