12 Sep 2022
KEEP ON PATROLLING, DEFENDING, SAVING & INVESTIGATING.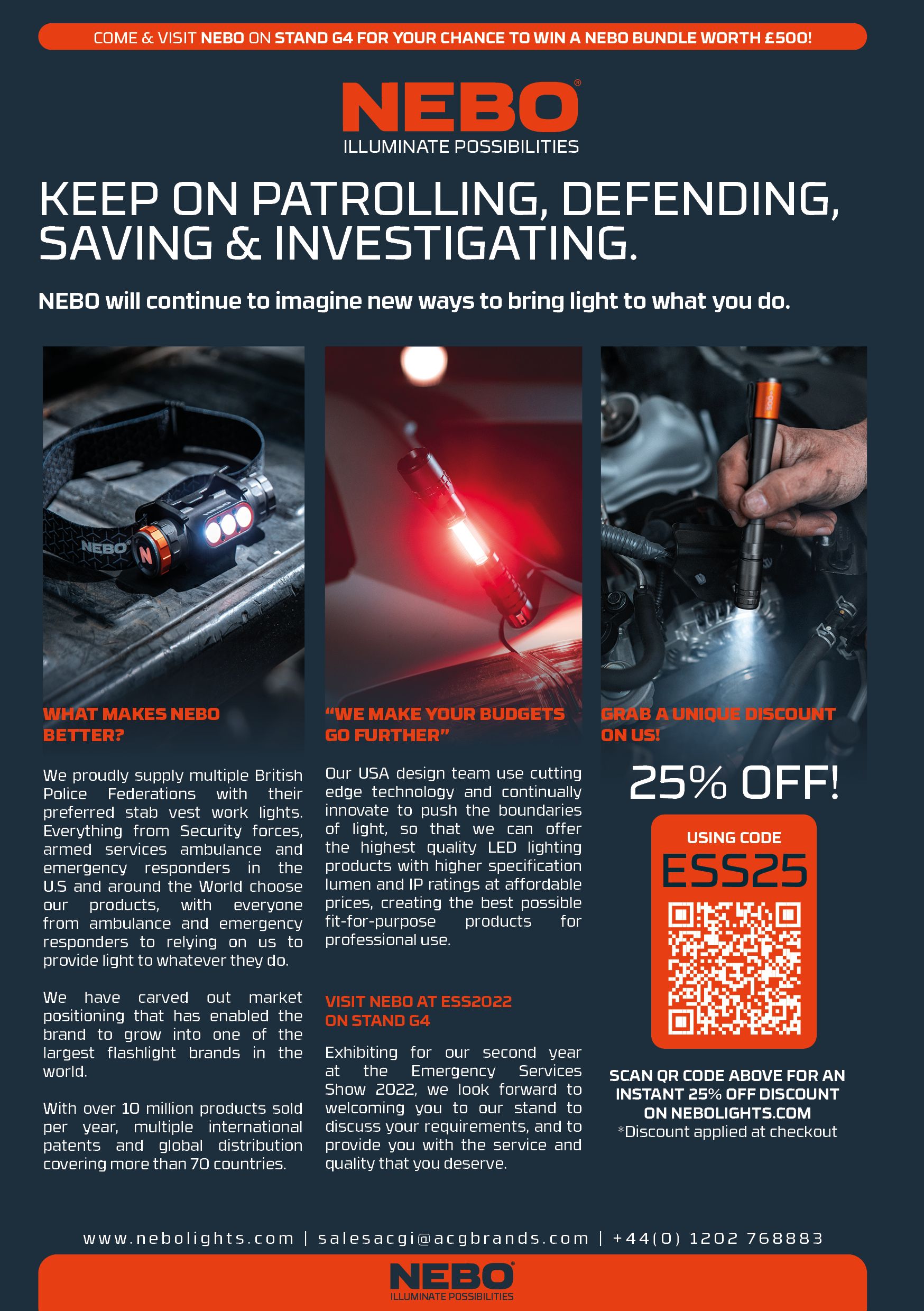 What makes NEBO better?
We proudly supply multiple British Police Federations with their preferred stab vest work lights. Everything from Security forces, armed services ambulance and emergency responders in the U.S and around the World choose our products, with everyone from ambulance and emergency responders to relying on us to provide light to whatever they do.
We have carved out market positioning that has enabled the brand to grow into one of the largest flashlight brands in the world.
With over 10 million products sold per year, multiple international patents and global distribution covering more than 70 countries.

"We make your budgets go further"
Our USA design team use cutting edge technology and continually innovate to push the boundaries of light, so that we can offer the highest quality LED lighting products with higher specification lumen and IP ratings at affordable prices, creating the best possible fit-for-purpose products for professional use.

Visit NEBO at ESS2022 on Stand G4
Exhibiting for our second year at the Emergency Services Show 2022, we look forward to welcoming you to our stand to discuss your requirements, and to provide you with the service and quality that you deserve.