Mobile Mark LLP508 5G/LTE/Wi-Fi/GNSS Low Profile Antenna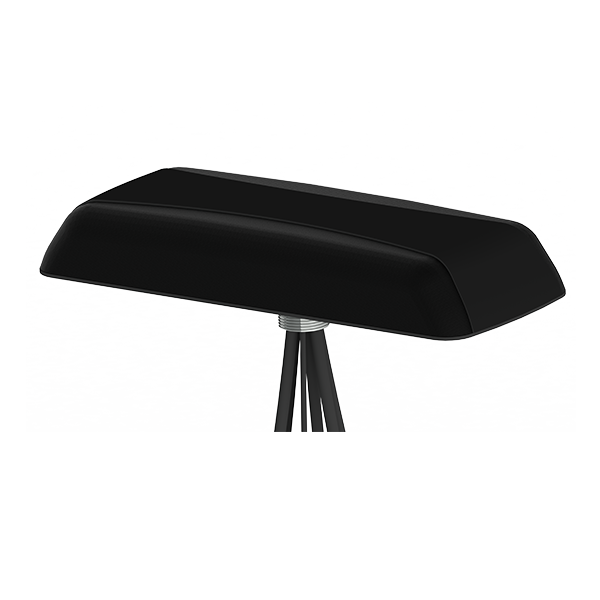 MOBILE MARK EUROPE LTD TO FEATURE LOW-PROFILE LLPG508 5G FR1 antenna IDEAL FLEET MANAGEMENT at Emergency Services SHow
UK – 20th July 2022 — Mobile Mark offers a number of mobile, infrastructure, and device antennas suitable for the public safety sector. Some of these antennas cover specific bands and others are wide-banded. Our line of public safety antennas will be on display at the Emergency Services Show taking place from 21st - 22nd September 2022 in Birmingham – Stand I50.
Featured this year our sleek 5G FR1 low-profile combination antenna the LLPG508 is a low profile design that has improved upon Mobile Mark's most popular combination GPS/GNSS Antenna Fleet Management designs.
Our LLPG508 Multiband Antenna responds to the growing interest in antenna solutions for fleet management that cover the entire sub-6 frequency band from 600-6000MHz. These "6-2-6" antennas make it possible to connect to any of the current or planned cellular frequency bands that reside at or below 6GHz.
The LLPG508 antenna contains 2x5G LTE elements covering 617-960 & 1710-6000MHz, as well as 2xWiFi coverage on 2.4 & 5GHz and 1xGNSS.
Mobile Mark customers may notice that the specifications for the LLPG508 are remarkably similar to the popular LTMG508. This is because the LLPG508 shares many of the same internal elements from the LTM508, with a much lower profile radome design. The reduced profile design allows for a much more attractive appearance when the antenna is mounted to a vehicle roof or other surface. The LLPG302 measures 23cm x 9cm in diameter with a low profile of 3cm.
The LLPG508 is available in black or white, and comes standard with SMA plug connectors. The first two connections are attached to 4.5m of RF-195 cable, and the GPS connection is attached to 4.5m of RG-174 cable. Custom connector and cable options are also available.
Mobile Mark is constantly researching ways to make our GPS/GNSS antenna fleet management designs more efficient, and that includes combination antennas like the LLPG508. As the landscape of mobile technology continues to change, low profile designs like the LLPG508 will become the new standard for our customers.
If you are attending the Emergency Services Show from 21st – 22nd September 2022 in Birmingham, be sure to visit Mobile Mark at Hall 5 Stand I50 to see our antennas on display and learn more about our line of Public Safety Antenna Solutions that will meet your needs.
About Mobile Mark:
Mobile Mark, Inc. designs and manufactures site, mobile and device antennas for 30MHz – 7.2GHz. Applications include GPS/GNSS Tracking & Fleet Management, Cellular 3G & 4G LTE, WiFi, RFID, Public Safety, Military, Machine-to-Machine (M2M) and IIoT. Engineering and custom design services available. Mobile Mark's global headquarters, which include research facilities and manufacturing plant, are located near Chicago, IL. An additional manufacturing and sales facility is located near Birmingham, UK. For further information visit our website: www.mobilemark.com
Moving Wireless Forward®