Mobile Mark LTMWG900 Series Wideband Antenna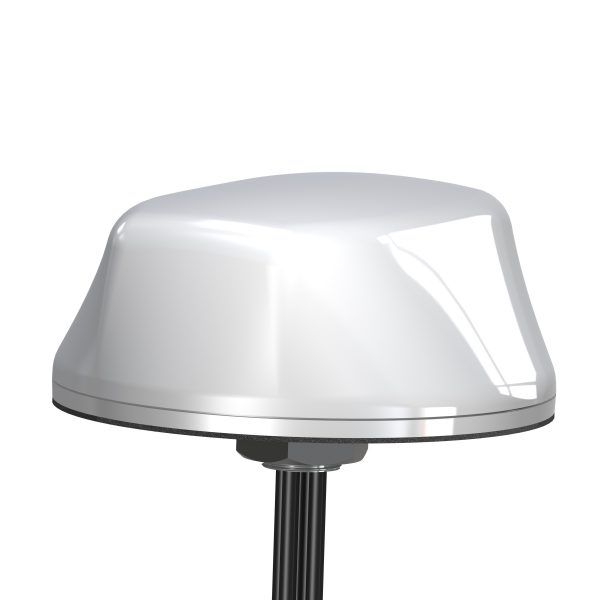 MOBILE MARK EUROPE FEATURES DUAL Network Operator 5G 5R1, WIFI 6E SOLUTION AT Emergency Services show in Birmingham
UK – 20th July 2022 — Mobile Mark offers a number of mobile, infrastructure, and device antennas suited for the public safety sector. Some of these antennas cover specific bands and others are wide-banded. Our line of public safety antennas will be on display at the Emergency Services Show taking place from 21st – 22nd September 2022 in Birmingham – Stand I50.
Featured this year our Dual Network Operator MIMO Multi-Band LTMG900 Series Antenna
Mobile Mark's LTMWG 900 Series Dual Network Operator Multiband Antenna features Global SUB-6 5G FR1 LTE, WiFi 6E & GNSS and it responds to the growing interest in antenna solutions for fleet management that cover the entire sub-6 FR1 frequency band from 600-6000MHz. These "6-2-6" antennas make it possible to connect to any of the current or planned cellular frequency bands that reside at or below 6GHz.
The LTMWG900 Series contains up to 9-cables and provides a good match for the dual-network operator modems that contain two pairs of LTE MIMO elements, one pair for each carrier. These fleet management systems offer Cellular Network Operator back-up. The 4x WiFi 6E elements provide faster throughput for the advanced WiFi processors.
Furthermore, it covers all Mobile Phone bands, worldwide.
Measuring 14cm in diameter with a low profile of 6cm, the LTMWG900 series antennas take up significantly less space than multiple antennas.
The LTMWG 900 Series always contains 4x Sub-6 5G Cellular for dual-carrier coverage, but it can also be configured with fewer WiFi6E elements. The model numbers will change as follows:
LTMWG944: 4x5G, 4xWiFI, 1xGNSS
LTMWG943: 4x5G, 3xWiFi, 1xGNSS
LTMWG942: 4x5G, 2xWiFi, 1xGNSS
LTMWG941: 4x5G, 1xWiFi, 1xGNSS
LTMWG940: 4x5G, 1xGNSS
If you are attending the Emergency Services Show from 21st – 22nd September 2022 in Birmingham, be sure to visit Mobile Mark at Hall 5 Stand I50 to see our antennas on display and learn more about our line of Public Safety Antenna Solutions that will meet your needs.
ABOUT MOBILE MARK:
Mobile Mark Antenna Solutions designs and manufactures site, mobile and device antennas for 30MHz – 7.2GHz. Applications include GPS Tracking & Fleet Management, Cellular 3G & 4G LTE, WiFi, RFID, Public Safety FirstNet, M2M & IoT, Smart City Networks and Autonomous & Connected Cars. Engineering and custom design services are available. Mobile Mark's global headquarters, which include research facilities and manufacturing plant, are located near Chicago, IL. An additional manufacturing and sales facility is located near Birmingham, UK. For further information visit our website: www.mobilemark.com
Moving Wireless Forward®