Mobile Mark Log Periodic Wideband Antenna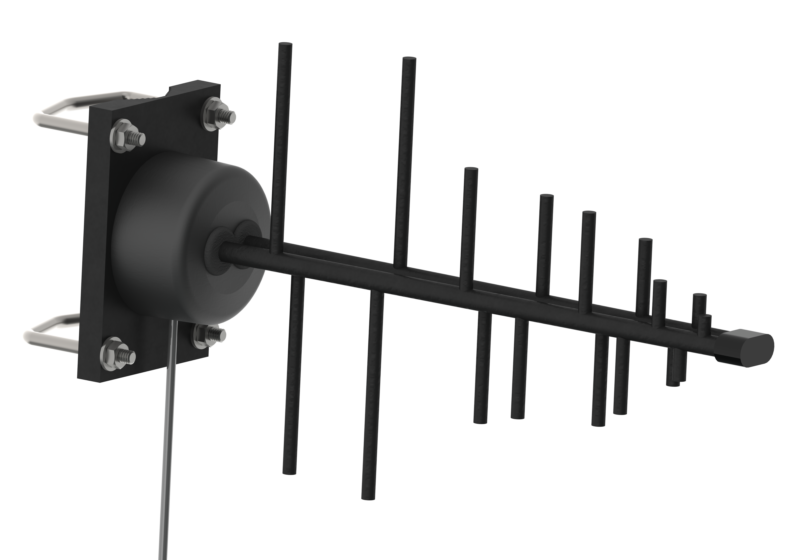 MOBILE MARK'S NEW WIDEBAND LOG PERIODIC ANTENNA SOLUTION COVERS 600MHZ-6.0GHZ and will be featured at the emergency services show in birmingham
UK – 20th July 2022 — Mobile Mark offers a number of mobile, infrastructure, and device antennas suited for the public safety sector. Some of these antennas cover specific bands and others are wide-banded. Our line of public safety antennas will be on display at the Emergency Services Show taking place from 21st – 22nd September 2022 in Birmingham – Stand I50.
The uniquely designed Y42700WB Log Periodic Antenna from Mobile Mark Antenna Solutions, now provides wideband coverage from 600-6000MHz.
This antenna provides coverage across all Cellular bands, from the new Band 71 at 600MHz up to the 2.7 & 3.5GHz bands. The Y42700WB is also 5G-ready for CBRS Private LTE networks and 5G trials at 3400-4200MHz.
The coverage continues up through 6GHz where it can be used for WiFi, DSRC/ITS and LTE 6 GHz. This antenna is also ideal for scanners that cover this entire range.
This compact antenna, only 47cm long x 22 cm high, features a log-periodic design with 9 elements. Its heavy-duty construction includes an aluminum boom with solid welded elements and an enclosed feed for outstanding environmental stability.
The antenna features a Front-to-Back ratio of 20 dB, with Horizontal and Vertical Beamwidth of 40°. It can handle up to 150 Watts of power and has a wind loading rating of 200 kph.
If you are attending the Emergency Services Show from 21st – 22nd September 2022 in Birmingham, be sure to visit Mobile Mark at Hall 5 Stand I50 to see our antennas on display and learn more about our line of Public Safety Antenna Solutions that will meet your needs.
ABOUT MOBILE MARK:
Mobile Mark Antenna Solutions designs and manufactures site, mobile and device antennas for 30MHz – 7.2GHz. Applications include GPS Tracking & Fleet Management, Cellular 3G & 4G LTE, WiFi, RFID, Public Safety FirstNet, M2M & IoT, Smart City Networks and Autonomous & Connected Cars. Engineering and custom design services are available. Mobile Mark's global headquarters, which include research facilities and manufacturing plant, are located near Chicago, IL. An additional manufacturing and sales facility is located near Birmingham, UK. For further information visit our website: www.mobilemark.com
Moving Wireless Forward®