Mobile Mark UHF/Wi-Fi/GPS Antenna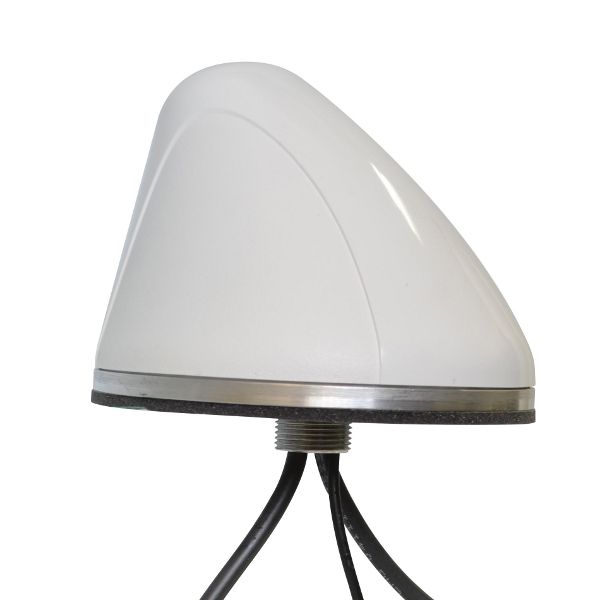 MOBILE MARK'S UHF/Wi-Fi/GPS SURFACE MOUNT ANTENNA SOLUTION COVERS the 450-470MHz FREQUENCY BANDS and will be featured at The Emergency SErvices
UK – 20th July 2022 — Mobile Mark offers a number of mobile, infrastructure, and device antennas suited for the public safety sector. Some of these antennas cover specific bands and others are wide-banded. Our line of public safety antennas will be on display at the Emergency Services Show taking place from 21st – 22nd September 2022 in Birmingham – Stand I50.
Featured on display this year the SMW-310 multiband, 3-cable UHF, WiFi or Public Safety 4.9GHz.
The SMW-310 Series Antenna has three separate antennas all in one compact housing. It will most typically be used for UHF, WiFi & GNSS. Bandwidth coverage is 450-470MHz on the first cable, 2400- 2485MHz & 4.9-6.0GHz on the second cable. The ideal application for this product is public safety vehicles, such as police cars.
This combination of frequencies is standard on most police cars in-service today. The SMWG Series is a lower cost solution by reducing the number of installations and by reducing the downtime for those installations. Also, having three elements in one radome significantly reduces the overall footprint. The antennas can be mounted to any vehicle, cargo container or trailer.
For best performance, the antenna should be mounted on a metal surface or ground plane. For the GPS interface, the antennas are typically outfitted with 4.5m of RG-174 cable. The UHF interface cable is 4.5m of RG-58 and the WiFi interface has 4.5m of low loss RF-195.
The antennas are enclosed in a weather-proof radome 10.7cm diameter x 8cm High The SMW series of antennas are fully weather resistant with a Dust and Water Ingress rating of IP67. The radome color is white or black UV resistant ASA.
The antenna is also available as a mag-mount with the model number MGWG-310
If you are attending the Emergency Services Show from 21st – 22nd September 2022 in Birmingham, be sure to visit Mobile Mark at Hall 5 Stand I50 to see our antennas on display and learn more about our line of Public Safety Antenna Solutions that will meet your needs.
ABOUT MOBILE MARK:
Mobile Mark Antenna Solutions designs and manufactures site, mobile and device antennas for 30MHz – 6GHz. Applications include GPS Tracking & Fleet Management, Cellular 3G & 4G LTE, WiFi, RFID, Public Safety FirstNet, M2M & IoT, Smart City Networks and Autonomous & Connected Cars. Engineering and custom design services are available. Mobile Mark's global headquarters, which include research facilities and manufacturing plant, are located near Chicago, IL. An additional manufacturing and sales facility is located near Birmingham, UK. For further information visit our website: www.mobilemark.com
Moving Wireless Forward®