National Highways UK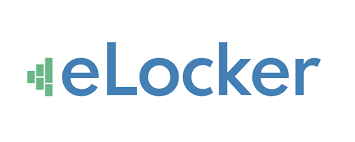 eLocker Delivers ESN Device Management Solution To Protect Public Assets.
Smart locker systems provider eLocker has announced an ongoing contract to deliver a device management solution to National Highways UK Public Services to manage and protect their newest assets - ESN radios.
The Challenge
National Highways are implementing the rollout of new ESN radio devices as part of the new technology rollout across the UK. The new communications platform allows cross-force communication between police, fire, ambulance and national highways service providers and is a leap forward from the Airwave solution currently in operation.
National Highways are upgrading to the eLocker Radio Management Solution (eLocker Asset Plus), replacing their existing radio management locker solution, installed over 13 years ago, to ensure the security and organisation of their new assets.
Having sufficient and secure storage ensures the public sector meets the required TEA2 regulations. National Highways will be transitioning from having one radio per employee to two. A feature which is not supported by their incumbent radio management solution. In addition, the flexibility to add new devices as the ESN programme matures was of paramount importance, and eLocker's modular and flexible radio management system supports and future proofs the technology.
The existing solution was made of independent database silos for each region in England, making it very difficult to view the device estate fully. The eLocker, the cloud-based management system, will replace this infrastructure to give a joined-up approach and a full view of the entire device estate at the click of a button.
The Solution
eLocker is proud to confirm this partnership with National Highways to install a radio management solution to protect their new devices for years to come. There is currently a four-month implementation plan that entails a complete rollout across 94 locations in England.
The eLocker Asset Plus solution is a fully modular, flexible radio management solution with the ability to build and change custom workflows, giving national highways a borderline bespoke solution. The system is built to give customers complete flexibility while keeping it cost-effective and easy to manage.
This device management solution will safely and appropriately accommodate the two devices required per locker, but there will also be a third specialist component installed in the system; multi-factor authentication via a touch screen kiosk.
Users who want to access the bank of lockers must enter a pin code and then touch their badge on the locker. These steps will confirm whether the user has permission to use the locker and allow for multi-factor authentication to track who is using it.
Inside the locker will be two devices on a small cradle with RFID built-in. This system will be informed of which device has been removed and when it is returned. This intelligent locker system will ensure complete accountability for devices as the system will know when the locker was last unlocked and by whom.
In addition, the eLocker analytics platform will utilise machine learning and custom logic to create deep, in-depth insights into device utilisation, non-returns and a range of other reports. The cloud-based solution will ensure National Highways have visibility of where each device is across all 94 locations. A feature which is not offered in traditional wired locker systems
Access to such analytics should help verify the investment for National Highways as it will have greater access to previously unavailable insights. Knowing when and how their radios are being utilised will help better redistribute resources across the company and help fulfil the UK government's goal of lowering carbon emissions to net-zero by 2050
As part of this installation service, eLocker is also recycling the current outdated infrastructure, in line with the WEEE regulation, giving the public peace of mind that government bodies are doing things the right way, protecting the environment.
Outcome
The result of this installation is an entirely automated self-service radio management solution that allows National Highways to move from Motorola airwave to the ESN network with minimal disruption to operations.
The system is also highly adaptable, making it future-proof and saving time, money and resources in the long run. Lockers are modular and can be added to or removed from the system as needed, even relocated to different locations. If this is not enough, eLocker can even upgrade the technical aspects of the system remotely, including the online platform and gateways that control locks and locks themselves to ensure that they grow and adapt with emerging technology.
At this time, the imminent rollout is for handheld radios. However, the system is customisable, and the bespoke cradles can even be removed to accommodate tablets or larger handhelds as required in the future.
There's a crucial management component in ensuring the delivery partner and the goods' recipients are all well-informed at all stages of installation so that everything runs smoothly. And as this is a multi-site rollout, eLocker has enlisted the aid of a reputable delivery partner with years of experience rolling out locker systems en masse. They work with an established, large parcel delivery business in the UK and have already delivered thousands of similar projects successfully.
Looking Forward
The success of this partnership demonstrates eLocker's innovative and future-proof locker management systems and its ability to efficiently rollout a nationwide solution.
Depending on customer needs, they can tailor their solutions and expand delivery teams for quick installation and problem solving no matter the industry. In showing that it is feasible for the company to transform 94 sites in four months, eLocker cements itself as a market leader, capable of adapting to the ever-changing needs of the modern workplace. It's truly a system designed with the future in mind.