05 Aug 2021
NB Data launch always on room and air sanitiser solution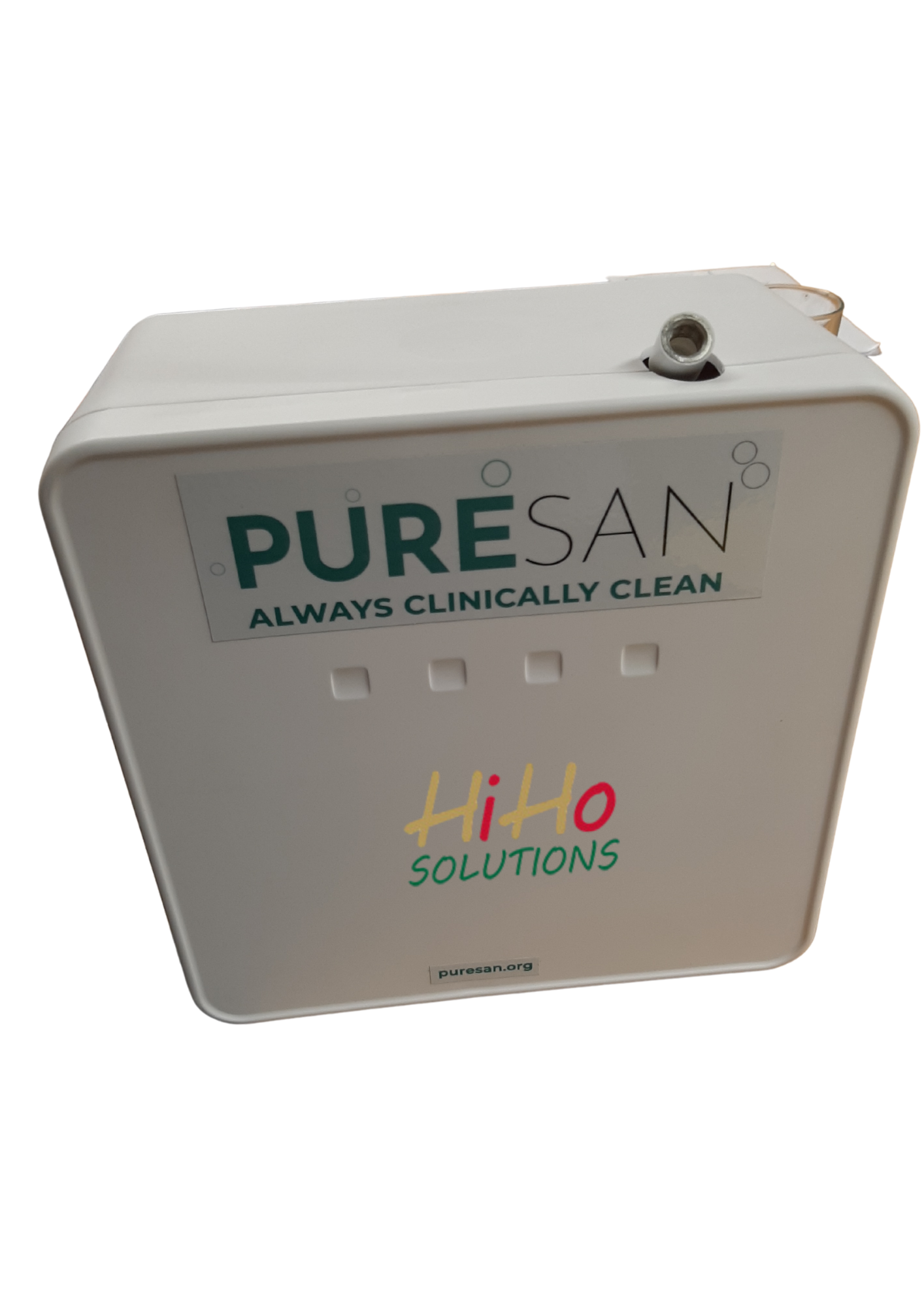 NB Data Introduce Always-On Room Sanitiser
How long can COVID-19 survive in the air and on other surfaces?
This is a question that has plagued us all throughout the pandemic, and simply put, the answer isn't easy. Whilst extensive research is ongoing, it's thought that the virus can survive anywhere from a few hours to a number of days on any surface including cloth and curtains.
With this in mind, NB Data in association with HiHo Solutions and Puresan have launched an Air & Surface Sanitising System, which constantly sanitises the air and surrounding surfaces. By using its innovative micro-mist atomiser technology it makes any interior space clinically clean and protected from COVID-19 whilst in continuous use.
Dispensing hospital grade atomised sanitiser with 10 micron particles that don't settle the Puresan complies with EN 14476+A2:07-2019, EPA & NSF rated D-2 and will sanitise a room in a few hours. It's also available in three sizes and sanitiser is managed remotely.
HiHo Solutions/Puresan has an impressive 'Kill List' that includes many viruses, bacteria and fungi.
In mid-2020 the demand for work from home products created worldwide shortages of many technology devices. To ensure continuity of supply to customers NB Data manufactured a range of webcams, headsets, USB accessories, and PPE under a new brand HiHo Solutions.
With over 80,000 units sold and 40 products launched the HiHo range offers affordable, work from anywhere technology, safety and wellbeing solutions.
Call 0161 7672540, email sales@nbdata.co.uk or visit https://www.nbdata.co.uk/index.php where you can view our extensive range.
NB Data Limited, Suite 6, Park 17, Moss Lane, Whitefield, M45 8FJ