11 Aug 2022
New EN 14126 labelling system to make garment selection easier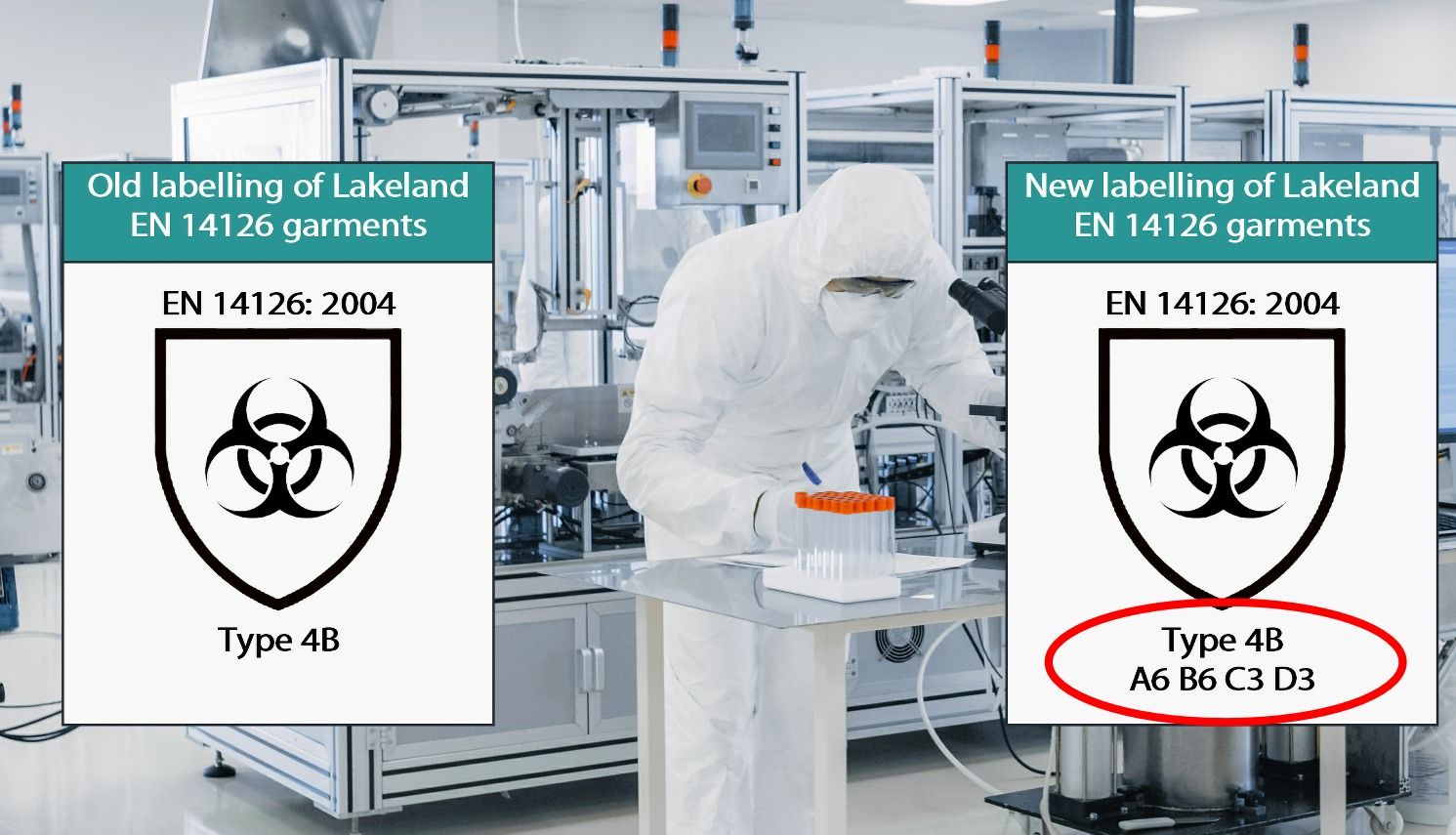 Unique Infectious Agent labelling for Lakeland EN 14126 Protective Apparel
To aid in selection of correct protective clothing Lakeland have introduced a new labelling system which puts all the information you need on the front of the garment.
To ensure the correct EN 14126 apparel is selected for your viral protection requirements its important to know which tests within EN 14126 have been conducted and what classifications achieved.
Whilst most manufacturers hide this away in complex user instructions, Lakeland apparel now has this key information easily accessible on the chest label. By using letters to identify each of the four tests, and numbers to indicate the classes achieved, this vital data is now easily accessible.
So, for example, underneath the EN 14126 pictogram on the label, "A6, B3, C3, D6" means the highest classes have been achieved in all four tests.
Join us on Stand L12 to learn about how this works and more about certification to EN 14126 for clothing to protect against infectious agents.