10 Aug 2022
New Selection Guide for Clothing for Protection against Viral and Bacterial Hazards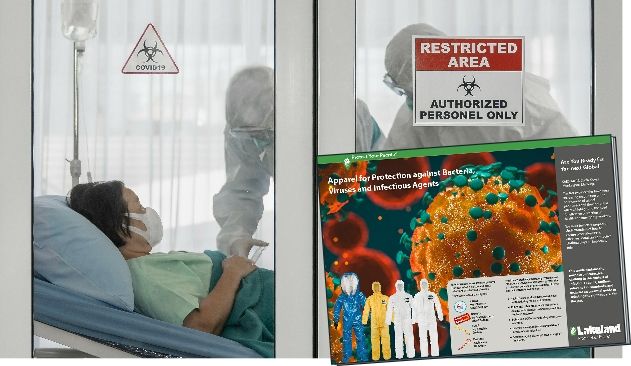 On our stand at the Emergency Show we will be launching our new guide to selection of garments for protection against infectious agents.
SARS. MERS. Ebola. Covid. Monkeypox. Marburg. The last two decades have seen increasing recognition of the phenomena of global pandemics and their potential effects, bringing the need for protection against infectious agents into sharp relief.
We must be better prepared and ensure emergency workers of all types understand how to ensure protection is effective.
Protective clothing, certified to EN 14126, plays an important role. Our new guide provides summaries of its purpose in the context of infectious agents, of relevant PPE standards, and an essential guide to selecting the right apparel for the job.
Visit stand L12 to pick up your copy and gain a full understanding of what protective Apparel you should be using.