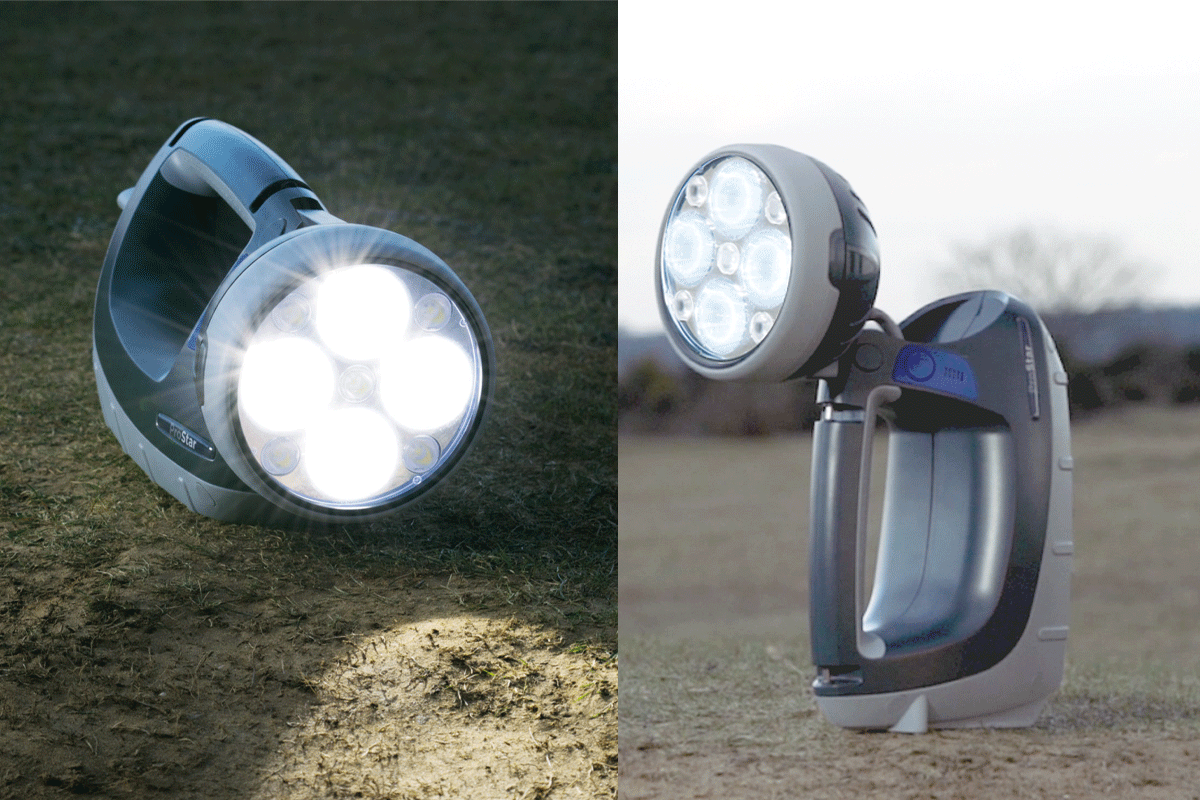 The ProStar has been very thoughtfully designed for both Military, Police and First Responder operations sectors. The hand-held unit is able to stand on its end for elevated height and has an adjustable 90° tilting head that locks into place.
Complete with alterable shoulder straps which allow the user to remain hands free to carryout emergency tasks. All neatly housed in a stylish grey and blue coloured hand held compact unit. It has up to 10 hours runtime on search mode and is protected by durable housing (impact resistant to 1.5 metres and ingress protection of IP65 rating), meaning it can certainly withstand hard knocks.
The ultra-powered 10,000 lumens Search and Floodlight has selectable settings of two beam widths, make ProStar an ideal accessory for both Military, Police and First Responder operations sectors, especially with its remarkably long-distance searchlight function of a 1,200 metre beam and wide-angled floodlight.
At a touch of a button, ProStar easily runs through a choice of 9 sequential modes to include; Boost, Search, Flood, SOS, Strobe and Dimmable that are available in Full, Half and Low.
When the unit is switched on, the battery indicator will always illuminate, exhibiting colourful status lights. Supplied with a handy vehicle or wall mounting charging bracket, it uses a lightweight rechargeable Lithium-ion battery for reliability and longevity. The unit is fully charged in six hours.
It comes supplied with an AC adaptor, charging base and shoulder strap with optional accessories, including a vehicle charger.
Overall, the ProStar is the essential work companion available in the market place that is ideally suited for the Military, Police and First Responder operations sectors.

For more information: Visit www.nightsearcher.co.uk Email | sales@nightsearcher.co.uk Call | 02392 398 774