Who are RPR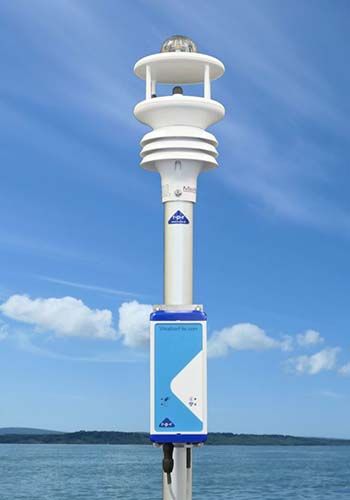 Richard Paul Russell Ltd
RPR Ltd WeatherFile Communications Unit (WCU) is at the heart of our internet connected weather monitoring systems compatible with the Gill Instruments range of sensors and a wide verity of sensors from other manufacturers. Mobile, WiFi and LAN connection options are available. Data is easily viewable remotely using a standard internet browser on any PC, tablet, or smart phone at WeatherFile.com or available via API calls. Email alerts on measured functions and system status can be configured. The WCU has a built-in datalogger for offline data storage and recovery in the case of loss of communications.
Interested in the Internet of Things (IoT)? Discover how we are developing next-generation technologies involved with the Internet of Things for metrological and industrial applications, including environmental monitoring, building energy management, food storage and safety, agriculture, warehousing and health and safety. New on show will be our sensor nodes for temperature, rain, and wind. With up to 5 years of battery life and solar powered options, we provide a state-of-the-art solution to the IoT revolution.
Please visit our stand, RPR are keen to meet and talk to sensor manufactures and potential distributers as well as end users.