Star-M1 Product Launch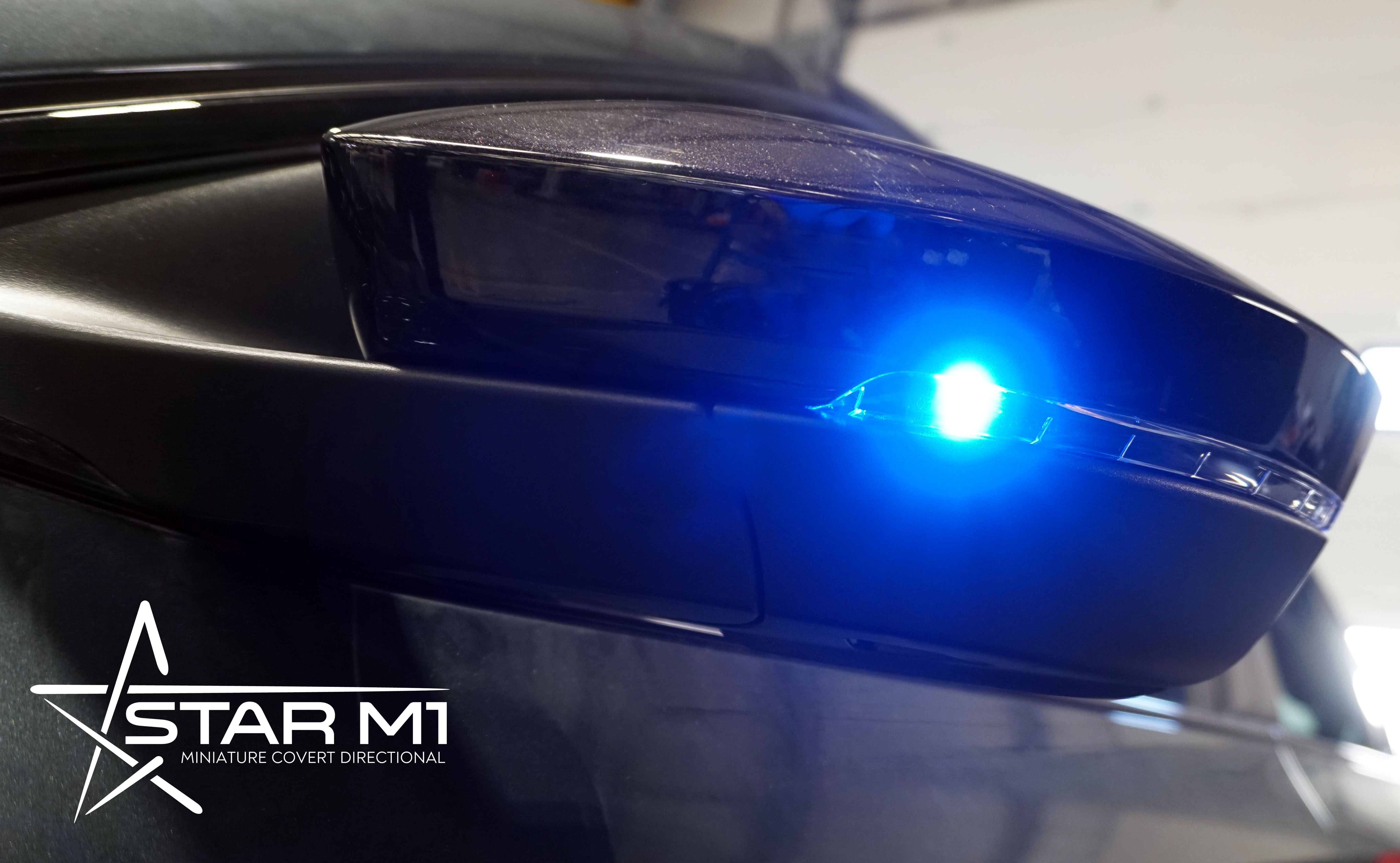 Redtronic launches the brand-NEW Star-M1 R65 Directional
Redtronic are a UK manufacturer that specialise in designing vehicle warning and safety solutions for emergency and safety services. Today, Redtronic have launched the brand-NEW Star-M1 R65 Covert LED Directional, which is an Industry first!
The Star-M1 is an extremely small, ultra-bright warning light that is specifically designed to fit in compact areas of the vehicle. This product is the ideal solution when a discrete covert light is required. The new Star-M1 is design registered by Redtronic (Reg. Des. 008317283-0001).
Designed primarily to be integrated into vehicle wing mirrors, front and rear lamps or pod mounted internally on the windscreen and rear window. This versatile product can be fitted in almost any desired location thanks to its innovative small design and IP rating. This product features one ultra-bright LED, meeting R65 Class I approval in blue (4 units required per vehicle), multiple unit synchronisation, 2-year warranty, 7 flash patterns, inhibit feature to disable blue light when indicator is active and guarantee no risk of backflash. To view the Star-M1 in action visit the Redtronic website to watch the video.
Steve Redfern, Technical Director at Redtronic said "The Star-M1 is a small but mighty product from Redtronic, we have developed a product that gives out extraordinary light output, but has also been carefully designed to be discreetly covert. There are plenty of products in the market that flash and have different mounting options, but none quite like the Star-M1, we wanted to simplify the installation process as this is critical for many of our customers as technology systems become more complex wiring and space becomes an issue, especially if the vehicle is intended for covert – all of the products are hidden away. With our industry first micro designed Star-M1, installation of this product becomes less of a complex task to find space for the product and its mounting hardware – The Star M1 requires only a 8mm diameter hole for the LED to fit and the ultra-small body can be held in place by using fast curing silicone, so no screws or space for them are required. Our latest innovation also comes with a built in inhibit circuit for when the Star-M1 is fitted in wing-mirrors or headlights to temporary disable the flash whilst the indicator is active. To reduce limitations of where the Star-M1 can be mounted and function, our engineering team were able to design Redtronic's latest innovation to be IP69K meaning that our product can be mounted internally and externally without the worry of water ingress".
Redtronic products have been serving the toughest jobs around the world since 1983, protecting workers and the public in almost all industries. Many customers may not be aware that they are using a Redtronic product due to the fit-and-forget design, and the highest standards of quality offering a long product life as if part of the original vehicle design.
At Redtronic, we pride ourselves on providing exceptional quality, UK manufactured, visual and audible warning systems. Customers are at the heart of what we do and that is why we go above and beyond to meet their requirements. Redtronic specialise in customisability for
bespoke requirements resulting in a rapid turnaround to meet customer demands. Our products are designed for ease of manufacturing to enhance our response time, this means we can offer short lead times and a quick turnaround. We have comprehensive stock holding to respond quickly to customers' requirements.
https://youtu.be/zrsXmjfy2MI