Tornado B47 Beacon Launch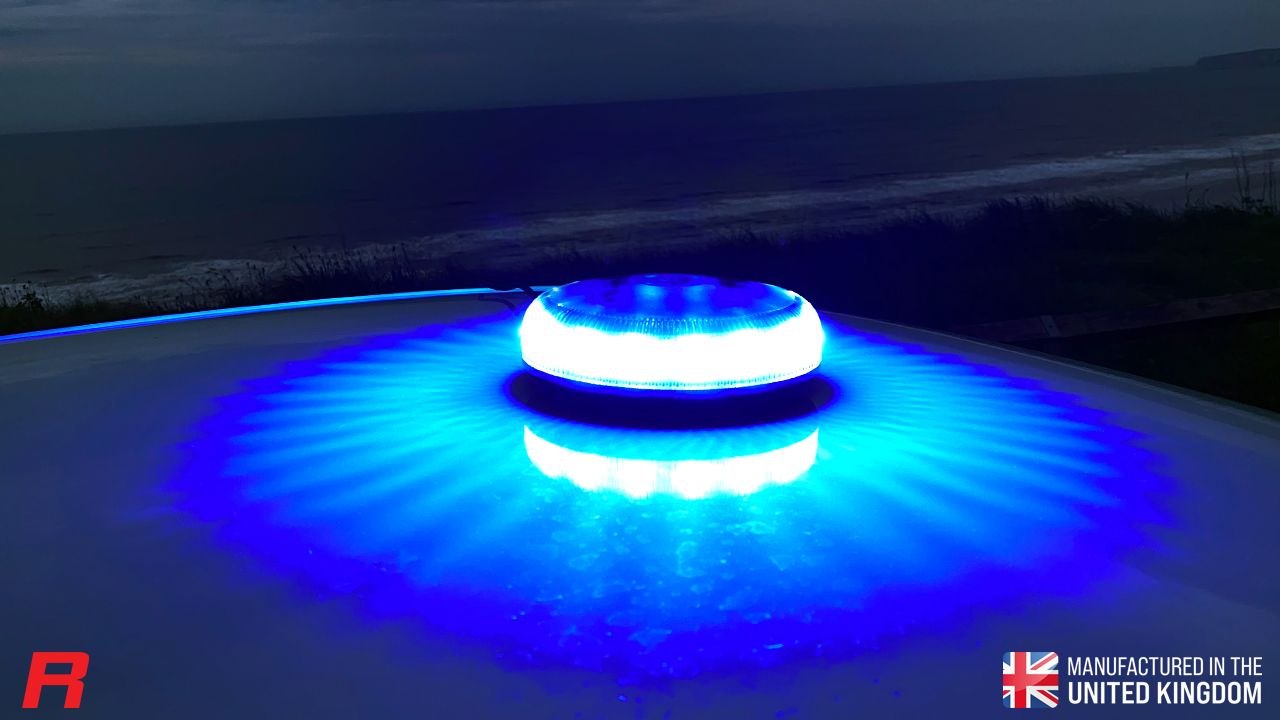 Redtronic launches NEW Tornado B47 Beacon
Redtronic are further enhancing their beacon range with the NEW Tornado B47 beacon. Their latest product launch sees the introduction of a compact, low-profile, high-intensity beacon packed with a variety of features and benefits.
The Tornado B47 beacon has been designed by Redtronic to ensure it provides the ultimate light output to meet ECE R65 class II approvals in both amber and blue. It is IP69K protected against water and dust ingress, CISPR25 Level 3, EMC R10 and DEKRA speed rated to 153mph / 246.2km/h (mag mount).
Features included as standard are a built-in auto dim sensor which will automatically reduce light output in dark environments whilst still adhering to ECE R65, 9 flash patterns (including 2 rotate patterns) along with CAP168/ICAO approvals. It meets the needs of all customer applications from amber safety and commercial vehicles to emergency services and covert vehicles.
The Tornado B47 beacon also includes ultra-bright latest generation LEDs under an ultra-strong, UV stabilised, fresnel polycarbonate lens offering multiple lens colour options and LED colours. It is available in multiple mount options including 1 bolt, pole, magnetic and suction making it the perfect solution for both permanent and temporary vehicle applications.
Key defining features include:
Ultra-bright latest generation LED's
Highly efficient optic fresnel lens for light dispersion
Compact, sleek, low-profile design
Clear, amber and blue lens options
1 bolt, pole, magnetic and suction cup mount options
Includes an autoDIM sensor (night and day mode)
9 flash patterns (includes 2 rotate flash patterns)
ECE R65 approved in class II in amber and blue
Speed Rating: 153mph (246.2km/h) mag mount
IP69K protection against dust and water ingress
CAP168/ICAO airport flash pattern
EMC R10 compliant
CISPR 25 Level 3
11-32VDC operation
2-year warranty
Adrien Bonnefon, Senior European Sales Manager at Redtronic said "We are all very excited to see the launch of our Tornado B47 beacon range. Retaining the same ultra-low-profile shape than the Tornado V2 beacon, we have undertaken a full internal redesign of the electronics inside to provide superior product features such as ECE R65 class II approvals in amber and blue, with an integrated auto DIM sensor for day and night mode, CISPR level 3 for reduced electromagnetic interferences, along with a highly efficient optic fresnel lens for better light dispersion. We have managed to pack all these new additional product features with even better pricing than our current Tornado V2 model. We therefore anticipate this product to be a huge success in all the UK and export markets we serve"
Redtronic's mission is to provide customers worldwide with a product and service that resolves industry and vehicle challenges. Their products have been serving the toughest jobs around the world since 1983, protecting workers and the public in almost all industries. Many customers may not be aware that they are using a Redtronic product due to the fit-and-forget design, and the highest standards of quality offering a long product life as if part of the original vehicle design.