17 Aug 2022
UK Made Emergency Response Equipment for Rapid Deployment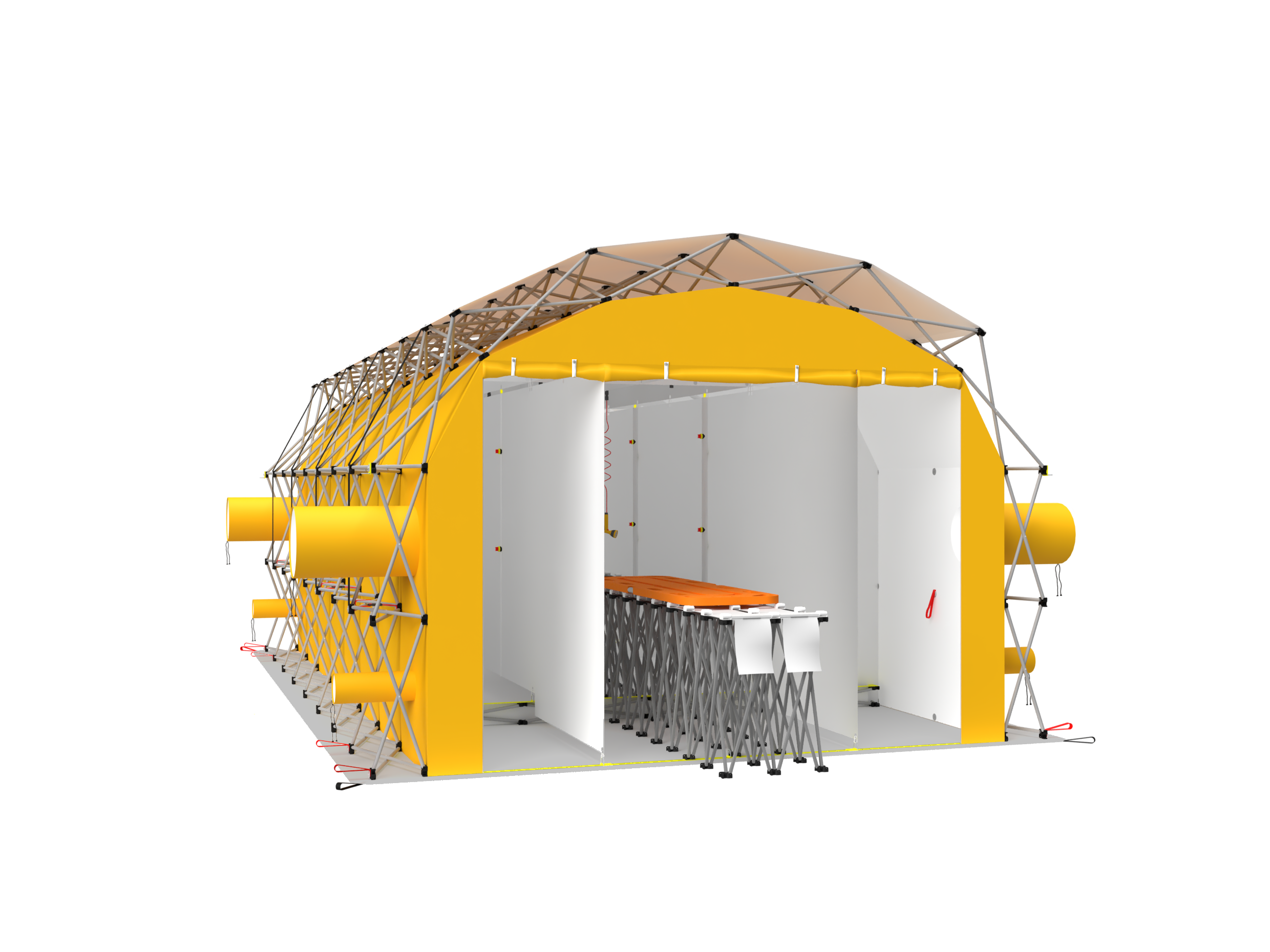 Boost your resilience capability through new range of Emergency Response shelters
British manufacturer RapidGB is on a mission to boost UK resilience capability through its new range of Emergency Response shelters and patient handling equipment. Constructed for rapid deployment, and in a range of sizes, the systems are a boon for transportation and quickly getting up and running at an incident of any scale.
"Fast deployment of personnel, with equipment they can rely on, is key to effective emergency response," says Managing Director, David Wharrad. "RapidGB pop-up shelters for triage, command and control, personnel assembly, decontamination, and patient handling, meet that requirement. The systems require minimal personnel to establish quite literally in seconds. Any necessary power, IT, furniture and other equipment can easily be added into the shelters once deployed."
"Speed of deployment is our system's true advantage. In an emergency situation every second that can be saved is a life that might be saved. Rapidly establishing vital equipment gives valuable time for incident response leaders to carry out their job."
The RapidGB range includes shelters for virtually any civilian or military rapid emergency use. Focusing on rapid deployment, build quality and usability, RapidGB is confident its range of products will work smoothly with the service's existing resilience infrastructure.