05 Jul 2022
Understanding EN 14126 - the standard for clothing to protect against Infectious Agents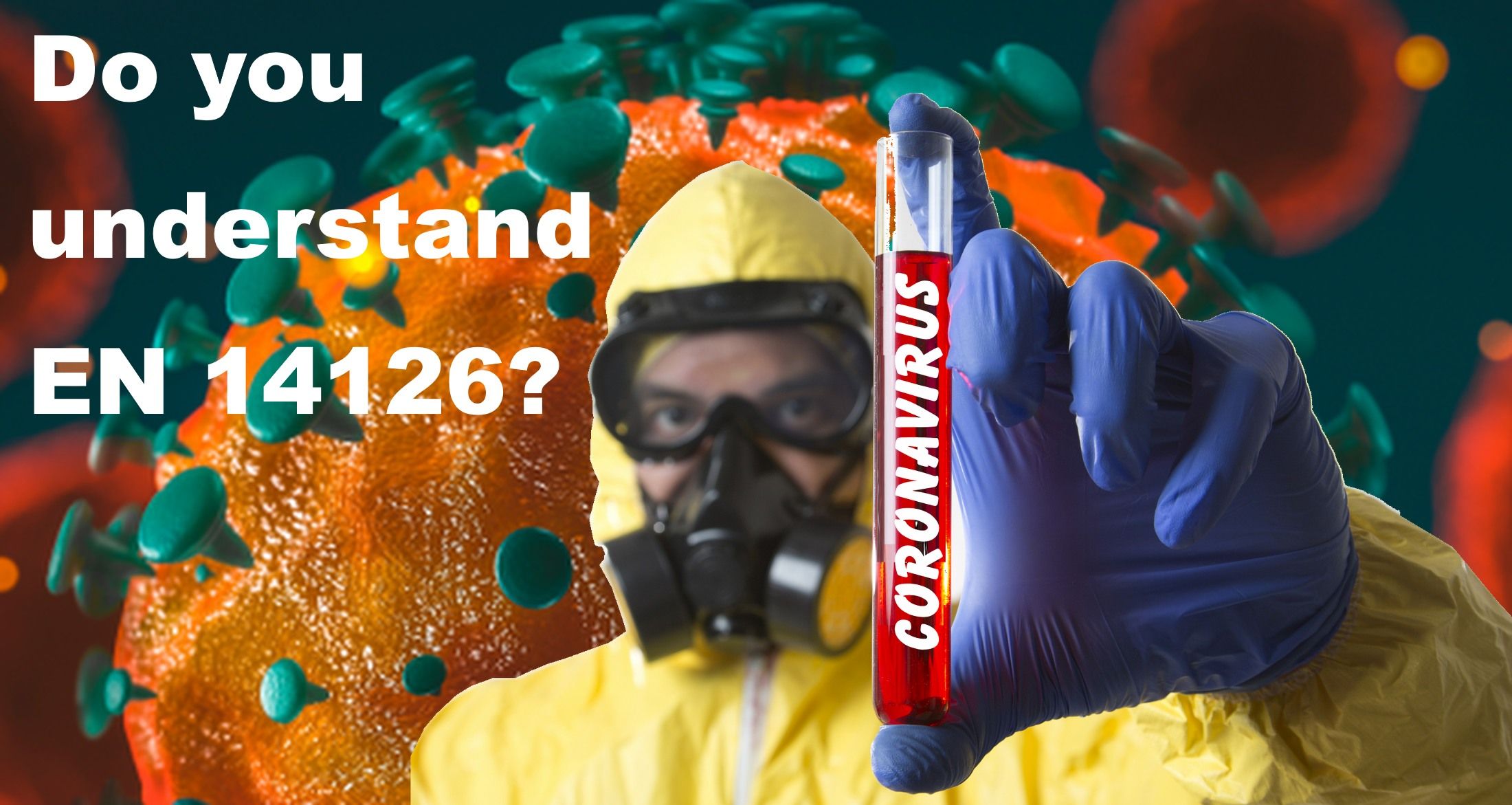 EN 14126 is a critical standard for selection of clothing for protection of viral and bacterial contamination Yet it is commonly misunderstood and misused.
EN 14126 played an important role in selection of appropriate protective clothing in both the Ebola outbreak in 2014 and the recent global Covid pandemic. This important standard defines minimum performance requirements for fabric and garments used for protection in a whole range of related applications, whether medical teams responding an outbreak in a village in Sierra Leone, front line health workers caring for the worst affected covid patients, or even teams conducting clean-up operations following an infection.
Yet EN 14126 plays remains important even without the demands of a pandemic. Rescue workers freeing victims from wreckage, S.O.C officers at violent crime scenes, health workers dealing with injured patients. All need PPE to consider the need to protect against infections that can be carried in errant blood or other body fluids.
Despite it's importance, the standard and its contents are frequently misunderstood or mis-used. It is common that: -
There is a lack of recognition of the distinct tests within the standard and how they should be used for garment selection.
There is limited understanding of how the standard should be used in conjunction with chemical protective clothing standards to ensure appropriate garment construction
Some garment manufacturers misunderstand elements of the standard, quoting a test result and classification that should not be used – possibly with dangerous consequences.
This year celebrating it's 40th, Lakeland's experience and expertise in the design and manufacture of protective clothing is unequalled. Our focus is on ensuring correct use of standards for protective clothing selection and on educating markets about them and how they should be used. So, for our first attendance at the Emergency Services show in 2022, our stand will be built around a display explaining the key points this important EN standard for the Emergency Services industry.
Join us on stand L12 to discover more about EN 14126