03 May 2023
1710 Pop-up Vector T-Handle Compression Latch with Fixing Studs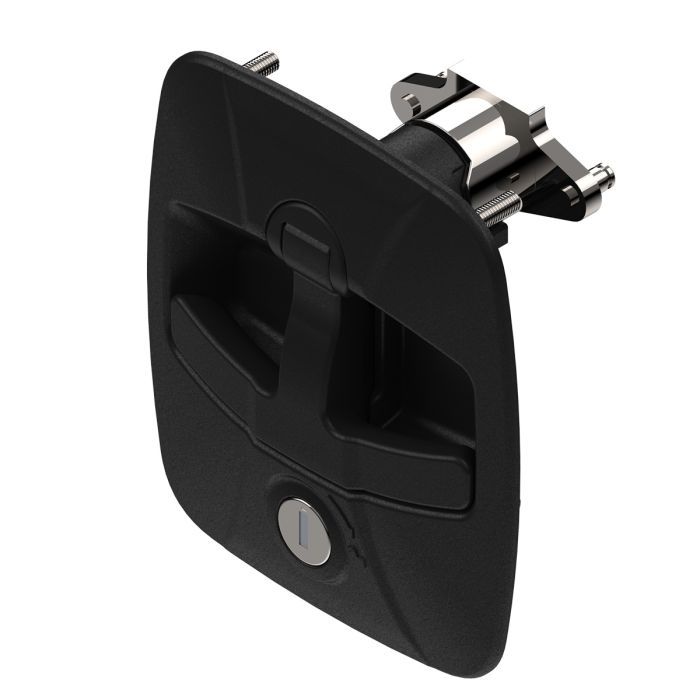 1710 Pop-up Vector T-Handle Compression Latch with Fixing Studs
Now ready for release; our new compression latch with pop up T-handle is just one of Metrol's latest product developments. It has been bench marked and exhaustively tested to make sure it outperforms competing models by building on some of their established functions. Enhancing usability with the pop-up T-handle and allowing rotation in both directions regardless of product variation, to name just a few such improvements.
With a heavy focus on functionality and quality, the 1710 is designed to be the number one choice for anyone wanting to add security to power generators, enclosures and a variety of commercial vehicles to name a few. Backward compatible with other cut outs of locking handles on the market, it's easy to replace an existing latch too.
Its well-deserved IP65 rating guarantees against full weather protection providing both endurance and reliability where it matters most. The polyamide surround and powder coated die cast handle also provides long lasting performance, however a high grade stainless steel alternative is available should there be a requirement.
Available as key locking CH751 and non-locking as standard, (other key locking options available on request), the 1710 pop-up T-handle compression latch represents the best in its category for quality, functionality and security. Providing easy installation for installers and end users alike.
For more information call Metrol Springs on +44(0)1604 499 332