01 Aug 2023
1713 Black - Dual Locking - Push to Close Latch - Zinc Alloy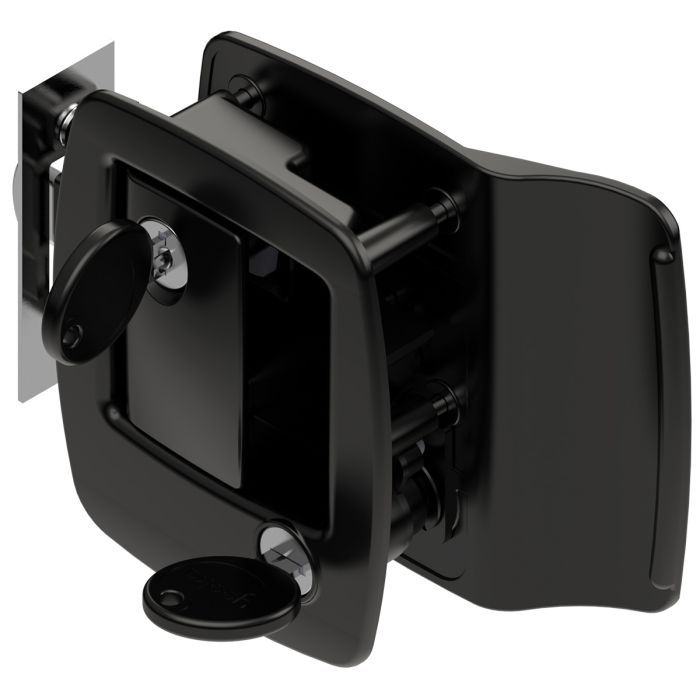 1713 Black - Dual Locking - Push to Close Latch
Introducing the latest addition to our latch family - the 1713 push-to-close latch. Specially crafted with "Dual Locking", Ideal for caravans, recreational vehicles, and applications where the user will be situated inside. This product is a specifically designed to allow the user to open and lock the access point from the inside as well as externally.
With an IP65 rating, the 1713 latch offers dependable safeguarding against dust and water ingress from any direction. Its robust construction enables it to withstand the most challenging environmental conditions, making it an ideal choice for frequent outdoor travel.
The 1713 latch not only excels in functionality but also boasts an improved design. The addition of an enlarged handle and an optimised finger pocket size enhances its ergonomics and elevates its overall aesthetic appeal.
Furthermore, this innovative latch is designed with the same panel cut-out dimensions as the leading competitors in the market, streamlining the installation process for a hassle-free experience
If you're looking for a revolutionary latch that combines dual locking/access features, impeccable durability, and user-friendly installation, don't hesitate to contact our sales team on 01604 499 332 for more information or to place your order.