ATN EU Press Release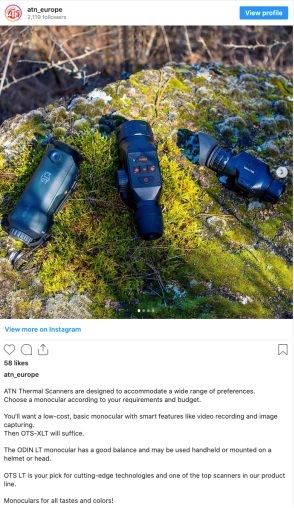 ATN Thermal Scanner
ATN Thermal Scanners are designed to accomodate a wide range of preferences.
If you want a low-cost, basic monocular with smart features like video recording and image capturing, the OTS-XLT will suffice.
The ODIN LT Monocular can be used as a handheld or mounted to a helmet.
The OTS LT is the best pick for cutting-edge tecnologies, and one of the top scanners in our product line.