04 May 2023
CorMed-DX NEW EXHIBITOR at this years ESS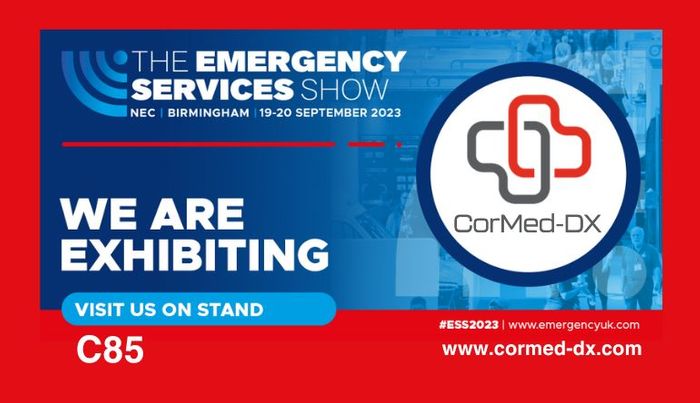 CorMed-DX - NEW EXHIBITOR at this years ESS
CorMed-DX Ltd are delighted to be attending this years Emergency Services Show with CellAED®.
The World-first personal defibrillator – unique, innovative technology to save lives from Sudden Cardiac Arrest (SCA).
The Emergency Services Show is the UK's leading annual showcase of the blue light sector, and is always a highlight in our yearly event calendar. Featuring over 500 exhibitors (us included), live demonstrations, unique learning opportunities and unrivalled networking.
Visit the CorMed-DX team on stand C85 to get hands on with CellAED® and the CellAED TRAINER®.
Weighing just 300 grams, and with a compact design, CellAED® can be carried with you or stored very easily. The unique Snap Peel Stick™ design allows the AED to be applied in seconds, buying time to save lives from sudden cardiac arrest.
We will also be joined by tac:life - specialists in close protection and military wearable tech. Be the first to see the brand new IFAB AED - the worlds first body worn AED and bleed control kit.
CorMed-DX have also partnered with dynamic. As one of the UK's leading e-learning design companies, dynamic. creates and delivers high-impact online learning for your audience. It's a highly effective way to drive greater efficiency, knowledge, productivity, and profitability throughout your organisation. Whether you need bespoke content, off-the-shelf e-learning or you'd benefit from our unique dynamicLMS, you can discuss your options and opportunities with a member of our team on how you can add value to your business.
For exclusive meeting times where you can chat to members of the diverse team about any of your requirements, please email:
info@cormed-dx.com