19 Nov 2019
Gear You Should Consider While Preparing for Any Emergency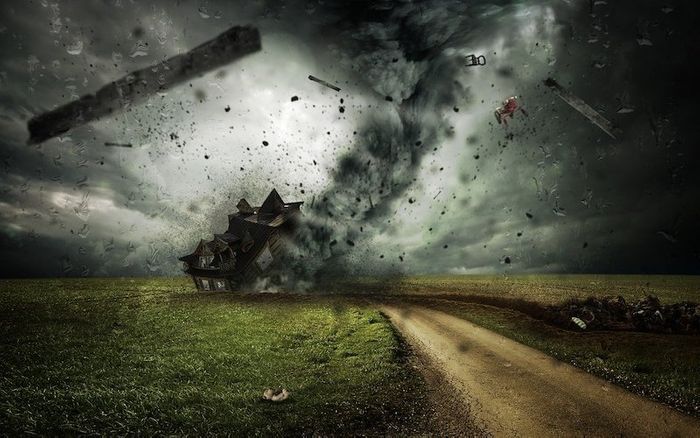 Keep Water on Hand
The DHS recommends that your disaster supplies kit includes at least one gallon of water per person per day for at least three days to be used for drinking and sanitation – but that's a bare minimum. Unfortunately, until somebody invents a powdered alternative, liquid water is bulky, heavy, and cumbersome to transport, especially if you're traveling or with a group. The Platypus GravityWorks 2.0L Complete Kit ($99.95) is a pump-free, ultralight system that can filter up to 1.5 liters of water a minute. That's enough filtered water, the company estimates, for up to four people "on backpacking, hiking, and backcountry trips." (That's one way to keep your sanity during a disaster. Tell yourself it's a spur-of-the-moment camping trip…)
After filtration, you can kill any gut-busting stuff that might remain with the help of the Steripen Ultra UV water purifier ($109.95). Steripen says that the easily carried handheld device emits ultraviolet (UV-C) light rays that can "safely purify clear water by destroying 99.9 percent of protozoa (including Giardia and Cryptosporidia), bacteria, and even viruses." The small OLED screen on the front of the Steripen Ultra UV even lights up with a smile to let you know the water is safe to drink. The built-in UV lamp is designed for up to 8,000 treatments, and the Steripen Ultra internal lithium battery can be recharged from any standard USB power source.
At first glance, it's doubtful something called a "smart mug" would find its way onto anyone's list of useful survival tech gear. Yet, although the Cauldryn Fyre Mobile 2.0 Smart Mug ($149.99) looks like a souped-up insulated travel tumbler with its built-in LCD screen that displays the internal temperature and up/down adjustment buttons, it's actually a mobile, modular, personal survival kitchen. The basic unit includes a rechargeable battery and a removable (for easy cleaning) heating element that can keep the Cauldryn Fyre Mobile 2.0's contents anywhere between room temperature and boiling for up to 20 hours. The company says the smart mug's ideal uses include: "Keep coffee hot, brew coffee and tea, cook freeze-dried food, sterilize water, charge devices, heat soup, boil water." The optional Cauldryn Blender Attachment ($39.99) is strong enough to crush ice (if you're lucky enough to find any). An optional Vehicle Base ($9.99) lets you recharge the Fyre Mobile 2.0 from a 12-volt outlet.
LOKSAK's aLOKSAK flexible, re-sealable storage bags (starting at $8.49 for a 2-pack of 3×6-inch bags) offer 100 percent protection of the contents – including firearms or electronics like phones, tablets, and flash drives – from water (depths of up to 200 ft), dust, humidity, sand, snow, and most other things Mother Nature can throw at them. Even more impressive, touchscreen devices work while contained in aLOKSAK bags, including making and receiving cellphone calls. LOKSAK's OPSAK bags (starting at $9.49 for a 2-pack of 7×7-inch bags) are similar, except they're specially designed for food storage and preparation in less-than-ideal situations. Each re-sealable OPSAK bag is made from BPA-free, FDA- and NSF-approved food-safe materials and can withstand direct heat up to 170 degrees (F). That means you can pour boiling water straight into an OPSAK bag to rehydrate food or make hot beverages. In additional to being washable, they're odor-proof—so food stored in an OPSAK bag won't attract wildlife (or, in a seriously apocalyptic scenario, other humans). They can also be used to transport body waste (diapers, for example, or worse…) without the accompanying stench or possibility of spreading disease.