31 Aug 2022
Handsfree Group consolidate global mission-critical services leadership with Andriod GMS Certification for revolutionary R5 Fixed Vehicle Device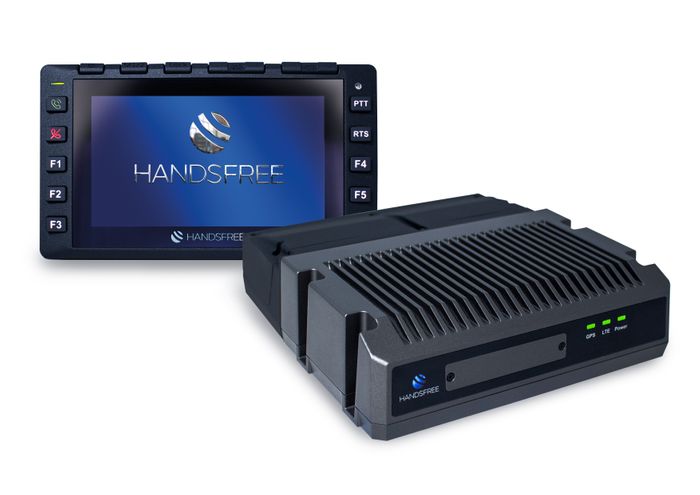 As announced earlier this summer at the TCCA Critical Comms World in Vienna, Handsfree Group are proud to announce that their pioneering R5 Fixed Vehicle Device has received full Android GMS (Google Mobile Services) Certification, providing public safety and other demanding critical users with additional security assurance and secure, fully up-to-date access to the full range of Google Android applications and content
GMS Certification is the ultimate seal of approval from Google confirming that a particular Android device meets and maintains all its stringent requirements and specifications. In order to achieve full approval and certification, each device must pass a wide range of tests including Compatibility Test Suite (CTS), CTS Audio Quality Test Suite (CAT) Security Test Suite (STS), GMS Test Suite (GTS), to name just four. All hardware and software components are thoroughly examined and validated to make sure that Google's extremely high standards of performance, quality and reliability are met.
Back in late 2019, Handsfree Group were selected by UK Home Office under its 4G LTE Framework Agreement to deliver fixed vehicle technology and accessories for deployment into the latter's ambitious Emergency Services Network (ESN). ESN will eventually replace the existing TETRA Airwave system for all police, fire, ambulance and other authorised user groups across the United Kingdom. Working together with strategic partners such as Advantech (hardware) and pei tel (accessories), Handsfree has designed, developed and delivered their revolutionary R5 Fixed Vehicle Device.
As well as offering all the necessary, advanced in-vehicle mission-critical services functionality such as voice, messaging, data transfer and video, the Handsfree R5 offering also includes a unique Control Unit, providing a wide choice of open, intuitive, flexible, programmable interfaces that allow the R5 to interact with a much wider ecosystem of solutions, creating a true, fully functional mission-critical technology platform.
When procuring new devices and technology, security is a major concern for public safety agencies and other critical users. GMS Certification ensures the guaranteed delivery by Google of regular, monthly security patches to give agencies extra peace of mind. Even once patches have been implemented, devices such as Handsfree R5 continue to go through rigorous tests and controls to maintain GMS status and guarantee full security measures are in place for the lifetime of the product.
Another key benefit of GMS Certification is complete access to the full catalogue of Google-certified applications and content, which also, incidentally, adds yet another layer of security. While all Android devices - as part of the Android Open Source Project (AOSP) - gain a certain level of access to the most popular Google Play applications, full GMS certification offers the only guarantee that all applications are from valid sources, as Google themselves check for full compatibility. As mission-critical users start migrating their most vital services and sharing confidential data over the Android platform, GMS certification becomes a must-have for all truly mission-critical operations.
The global transition from legacy narrowband communications technologies towards 3GPP-based next-generation mission-critical broadband solutions continues to gather pace. Handsfree R5 GMS Certification is a further sign that company and device are ready to take their place at the very centre of this flourishing ecosystem, acting as a catalyst promoting a fully open, secure, reliable, feature-rich platform, serving first responders and critical support workers across the globe and taking global critical communications to the next level.
Global critical communications expert, Quixoticity-EU President, Peter Clemons: "R5 GMS Certification is yet another important milestone for Handsfree Group on their journey to delivering the very best technology platform for next-generation mission-critical services. Not only is this an important requirement of the UK Home Office's ESMCP programme, but such certification also means that the R5 device can offer the very highest levels of safety, security and reliability to public safety agencies and related critical users across Europe and the rest of the world."
Handsfree's Managing Director Matthew Johnson "We understand our users' concerns regarding safety and security and are therefore always prepared to go that extra mile to make sure they have the very best device and solution available to carry out their important tasks. GMS Certification is a very thorough and resource-consuming process, so we were pleased to receive the full support and collaboration of Google that allowed us to achieve this important goal."