Introducing K-Series Body Cameras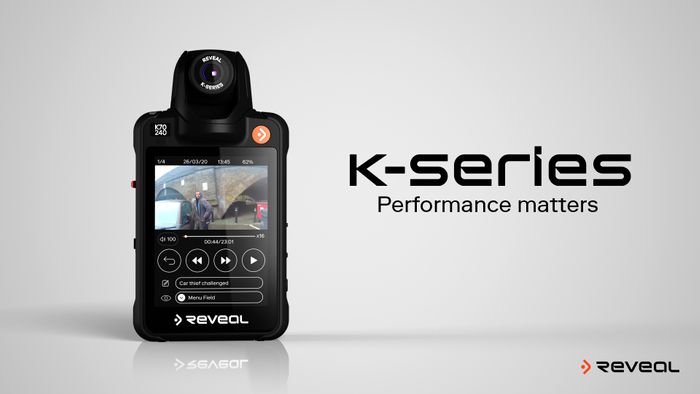 Our K-Series range revolutionises body-worn cameras.
Our most powerful body camera system yet.
Both the K6 and K7 cameras include our innovative front-facing screen designed to de-escalate situations and an articulated camera head to maximise the users' field of vision.

The K-Series cameras include onboard GPS, a unique touch screen display for ease of use, in-field annotation and are AI-enabled.

To give our customers a choice of features and budgets, we have designed the K7 with full connectivity and the K6 without 3G/4G LTE.
Touch Screen
Our largest ever front-facing screen maximises transparency when recording. This innovative technology has been proven to de-escalate antisocial behaviour in a range of situations and protects those on both sides of the lens.
The high definition screen is touch-sensitive and features in-field annotations, so you can immediately input evidential details without returning to base.
These world-class features make the K-Series the most user-friendly camera on the market today.
Performance
The K-Series is AI-ready and can be activated through plug-in licenses to enable features such as facial recognition.

Our new Sony IMX sensor produces incredible images in ultra-low light giving the power of always replicating what the wearer can see with their own eyes.

With a full-shift recording time of 14 hours between charges and a 64GB memory, the K-Series can hold more footage than ever, producing smaller file sizes, cutting upload time and reducing storage costs.
No other body-worn camera offers such capabilities today or is future-proofed for tomorrow's opportunities.