Jactone Products partners with PVStop International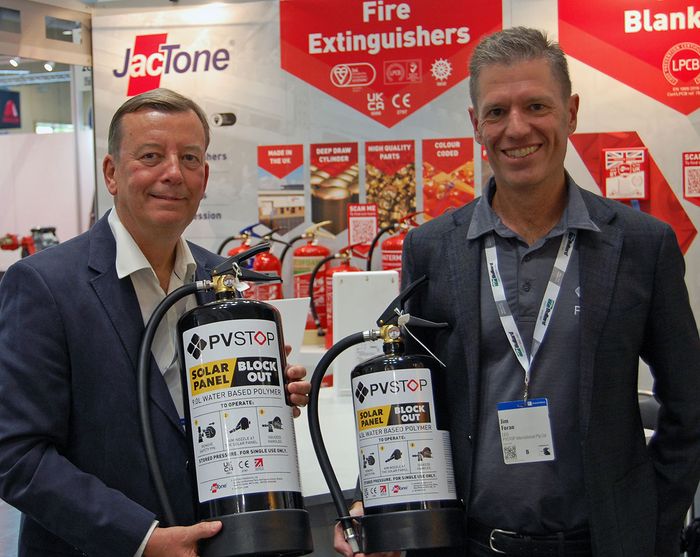 Jactone has signed an exclusive manufacturing and distributor agreement with PVStop International for PVSTOP, the world's first and only solution for 'switching off' solar panels, making them safe in the event of an emergency such as a fire, flood or a storm. PVSTOP does this by acting as a liquid blanket that is sprayed onto the solar panel and blocking out the light - the energy source.
This partnership combines PVStop's unique liquid solar panel block out solution with Jactone Products' British manufactured pressure vessels that they have pressed in their UK facility for over 20 years.
Jactone Managing Director Craig Halford on adding PVSTOP to their product line "Jactone sees this agreement as a significant development and looks forward to working with PVStop on this exciting project."
Jim Foran, Director at PVStop International on the partnership "Jactone has a reputation for producing premium quality fire extinguishing equipment which aligns with PVStop's core values of quality, innovation, and excellence. We are delighted to partner with Jactone in this exciting new chapter of our evolution."
See PVSTOP for yourself at The Emergency Services Show on our stand M176.
Helping you stay safe today and tomorrow