06 Sep 2023
KADRI Valkyrie Tactical Trousers - Designed by women, for women.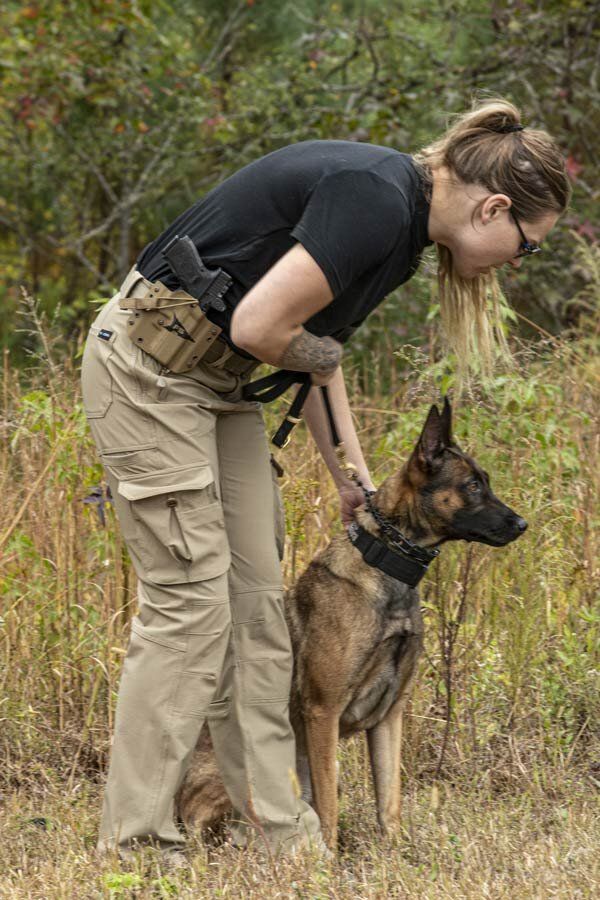 Empower and Equip: Rethinking Police and First Responder Uniforms for Women
Marking the UK launch for KADRI Clothing, Katheryn Basso, CEO of KADRI, will be hosting a seminar session in the Innovation Theatre on Wednesday 20th September 12.10 - 12.40.
Having operated in the US Special Forces community, Katheryn and her team of female SOF/LE veterans have experienced all the clothing issues that female first responder/military operators have. Originally she tried to engage well-known tactical clothing manufacturers with her For Women clothing. Constantly hitting a brick wall, she formed KADRI to bring the most comfortable, practical female first responder clothing to the market. KADRI is a proud for women, by women company.
Three principles drive KADRI's designs: Proper Fit - Practical Function - Durable Design.
Undoubtedly, trousers have caused the largest compalints for female operators. The Valkyrie Tactical Trousers have proven a major success due to their customisable fit and 4-way stretch Nylon/Spandex material blend.
As well as the Valkyrie trousers, ESS 2023 will be the first show featuring KADRI's new UBACS for women.
See KADRI's latest products and meet Katheryn on the Thomas Jacks Stand - Hall 5 Stand E118.