18 Aug 2023
MVIS' National Coverage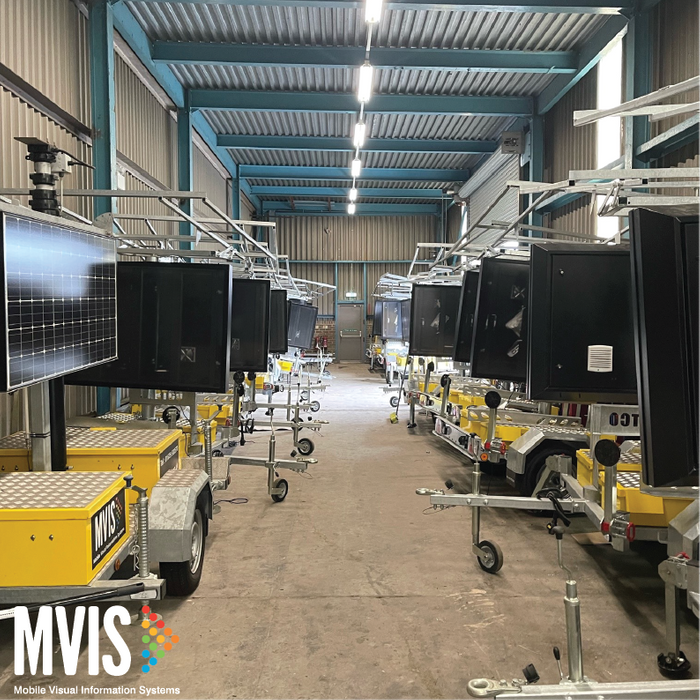 We cover the entire UK, providing clients with products from strategically located depots. This nationwide coverage is not just about reaching every corner of the country; it represents MVIS's commitment to providing exceptional support and service to our customers, backed by our renowned Platinum Service promise.
Having the ability to cover the entire UK is a significant advantage, and we have achieved this through a network of strategically located depots. These depots allow us to efficiently deliver products to any location. This comprehensive reach ensures that we can meet the diverse needs of our clients no matter where they are based.
In the world of VMS & ITS, where efficiency and safety are paramount, a fantastic support service is crucial. Clients need a reliable partner who can swiftly respond to their needs and provide expert assistance when required. We understand this need and have made it a top priority to deliver outstanding customer support.
The Platinum Service Promise
We are renowned for our Platinum Service, driven by a promise to our client base. This sets us apart from our competitors. This commitment to excellence means that we go above and beyond to ensure customers' success.
National coverage isn't just about delivering to various parts of the country – its an extension of our ethos. A message. That we can deliver on our service promise wherever the location, providing fast response times, on-time deliveries, and unparalleled technical expertise. This level of support instills confidence in clients, knowing they have a reliable partner to rely on.
With nationwide coverage, we can deliver our Platinum Service promise to customers in all regions of the UK. Whether it's supplying portable Variable Message Signs for a construction project in Scotland or integrating environmental sensors for an event in Wales, we ensure that every customer receives the same platinum level of service.
Our nationwide coverage also means that we can actively support local communities, events and projects. Likewise, with our presence across the UK, we can better understand the unique challenges faced by different areas, tailor solutions accordingly, and provide targeted support for specific projects.
MVIS' Group Commercial and Operations Director Anne Ashman told us:
"MVIS can efficiently reach every corner of the country, providing our VMS and other Intelligent Transport Solutions – and all with our exceptional support. The Platinum Service promise ensures that customers receive nothing less than the best, no matter where they are based.
"This is all utilising a more sustainable, multi-unit delivery model as we keep a close eye on our carbon footprint. Whilst we want to provide our service across the country – we want to deliver in the cleanest, greenest way possible."