15 Apr 2021
New MOU between BARTA and NFCC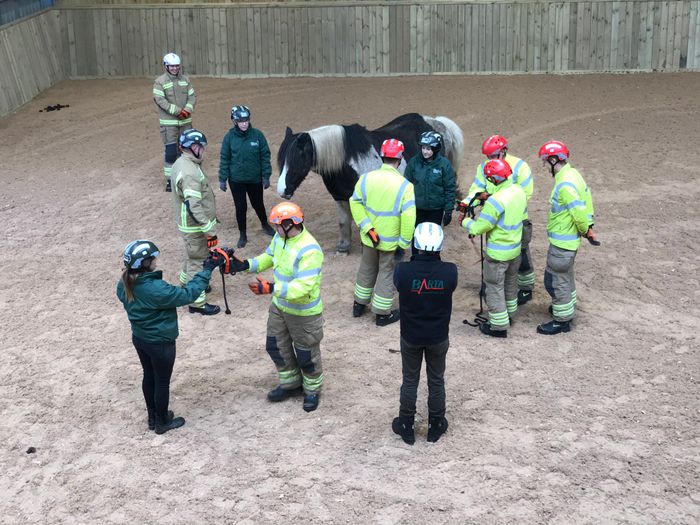 BARTA are delighted to announce a new MOU with the National Fire Chiefs Council, building on the success of the NFCC Animal Rescue Practitioners Forum, which was established in 2008 to develop national standards for fire and rescue service response to animal incidents.
The NFCC brings together operational leadership of the UK's fire and rescue services to provide coordinated professional, operational and technical leadership of the sector, advising and supporting central and local government, and other stakeholders.
Following publication of national operational guidance for the fire and rescue service in 2017, the scope for planning and responding to incidents involving animals has widened, in recognition that emergency responders may encounter animals within most operational contexts.
Interaction with animals creates challenges for any response organisation, through hindering operational objectives or posing an injury risk. Responsibility for applying animal welfare principles within any tactical plan creates the opportunity for incident planners to consider other agencies or groups who might support them.
BARTA is uniquely positioned to coordinate the engagement of industry expertise, to review operational roles of responders and assess associated risks. Working with sector leads, BARTA seeks to provide evidence based solutions to the various emergency service organisations whose staff will encounter animals and deliver an effective service in response to human or animal safety and welfare issues.
The development of educational resources and methodology to suit multiple animals and environments has become a complex task.
This MOU demonstrates the importance and effectiveness of agencies coming together in support of common goals.