18 Sep 2023
Radiocoms forges international alliance with Modirum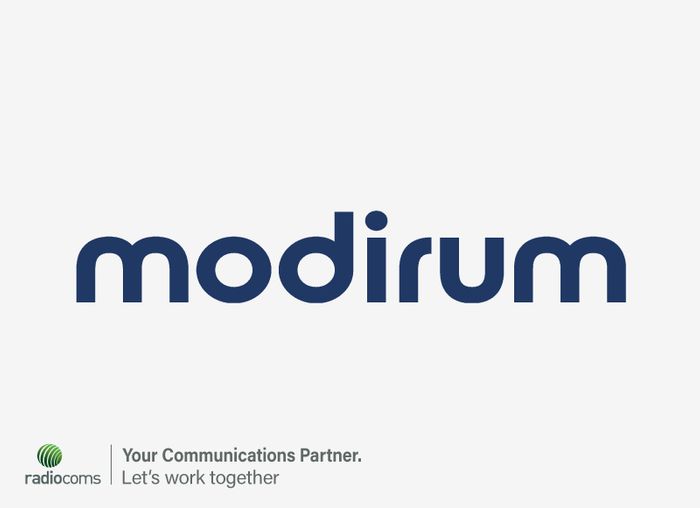 Radiocoms Systems Ltd and Modirum to widen UK offer to include secure video broadcasting and management for emergency services and other key sectors.
London – September 18, 2023: The boards of Radiocoms Systems Limited (Radiocoms), a leading UK emergency communications provider, and Modirum, an international video-streaming and data business, are pleased to announce a joint service offering, building on Radiocoms´ existing voice and data services excellence in critical environments, on Android and IOS to include video-streaming and other essential digital services.
The shared offering will be focused first on the UK Emergency Services Show, being held at the NEC Birmingham from 19-20 September 2023.
Modirum Securities Technologies, headquartered in Tallinn, Estonia, brings world-leading capabilities in tactical command and control solutions, based on mission-proven software. Its technologies are currently deployed in a range of NATO and EU environments. It operates with the strapline 'when a second is a lifetime'.
Radiocoms is initially working with UK opportunities unless agreed with Modirum. The company see this technology primarily for mission critical customers such as the MoD, the emergency services and other government bodies.
Mark Blythe, Managing Director of Radiocoms, said:
"Many of Radiocoms' customers already have Android or IOS devices which are being utilised for Radiocoms voice and data services. The addition of real time video streaming is a natural addition to the portfolio which allows Radiocoms´ customers to add services to its existing equipment without any additional capital expenditure. Radiocoms´ project engineers and sales staff have been provided training on the new application and expects to see its first customers on the platform in Quarter 1 2024.
We maintain a range of services which includes digital voice and data, press to talk over cellular and body worn data, video."
The Modirum video streaming technology enables Radiocoms to offer its mission critical customers real time video streaming utilising the same device that the company is providing for voice, data and video streaming services.
Tomi Virtanen, CEO of Modirum Securities Technologies, said:
"We have long regarded the UK market as of high interest, and in Radiocoms have found the ideal partner and platform with which jointly to market an enhanced offering to the UK emergency services, defence and related markets. We bring established tier one credibility with NATO forces, and other environments where security and speed are of the essence of delivery. We each have long-established cultures of excellence and client-focus."
Notes to editors:
Radiocoms Systems Limited
Is a mature communications company of 50 years and is today the UK's leading independent communications supplier specialising in the design, commissioning, deployment, and maintenance of wireless voice, video and data networks.
Radiocoms' vendor independence provides it with the opportunity to look impartially at each client's particular requirements and deliver the most cost-effective and collaborative solution in accordance with those requirements.
Supported by a network of field engineers and sales professionals based throughout the UK, Radiocoms' Head Office located in London is complemented by its regional sites in Heathrow, Manchester and Swansea. Radiocoms is one of the few communications companies that is able to provide a truly national service.
Modirum Group
Modirum is a multinational company that specialises in providing technology solutions to customers in various industries and segments, including global Fintech, Security, and Government. Modirum was originally founded in 1997 and as a current company established in 2003.
It is a world leader in selected technologies and services. Through its 3-D Secure Technology and authenticates more than 1 billion transactions annually. It has support and development, and operations, variously in Estonia, Finland, Greece, India, Kenya, North Macedonia, Nigeria, Philippines, Pakistan, Singapore, South Africa and USA.
Contacts:
Michelle Williamson, Marketing Manager – Radiocoms Systems Limited
Email: michelle.williamson@radiocoms.co.uk
Simon Brocklebank-Fowler – Firehouse Communications Ltd
Email: simonbf@firehousecomms.com