22 Jun 2023
Trek-Group Expands Senior Leadership Team in Exciting New Growth Phase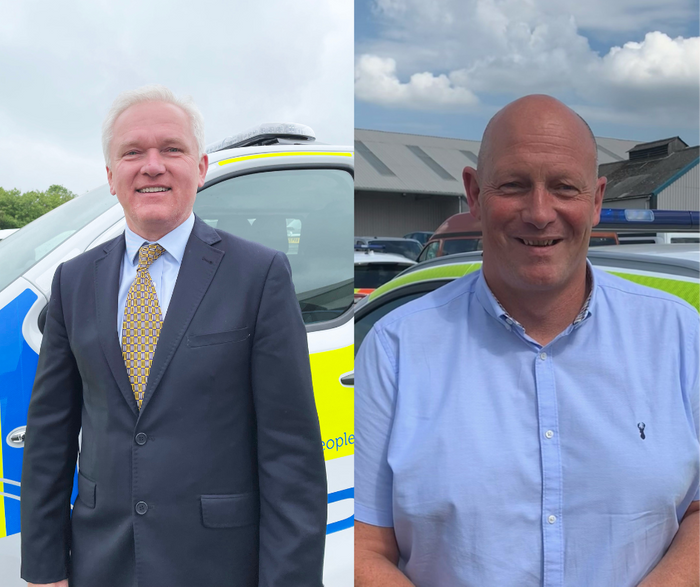 THE Automotive Engineering group TREK has completed its next planned expansion step following its recent acquisition of SVP Ltd to join its existing specialist business Cartwright Vehicle Conversions.
The TREK-GROUP builds operationally equipped vehicles for Defence, Emergency Service and Healthcare sector organisations. The following Senior management appointments have now been made:
Andrew Buxton was recently appointed into the new role of Technical Sales & Aftersales Director. Andrew is responsible to develop Technical Sales, Quality, Aftersales customer support and to introduce enhanced processes across the Group. Andrew, with 28 years of experience and is widely known within this specialist sector, joined the TREK-GROUP direct from BMW having run the Government and Authorities Division as the National Operations Manager for the last 17 years. Previously Andrew worked for Ricardo PLC (the global Automotive & Environment Engineering consultancy) Special Vehicles section as their Business Development Manager and Mercedes-Benz UK as their National Operations Manager for the Accident & Emergency car sector having started his career as a military Aircraft Engineer in the Royal Navy.
Phil Peel has been appointed as the Divisional Director of SVP Ltd, leading the highly experienced team at the site in Colchester Essex and the newly opened satellite production centre located near Sheffield. Phil is well known within this specialist sector and joined from Babcock Vehicle Engineering. Phil's wealth of knowledge was gained over 25 years in the vehicle integration & conversation sector.
Tom Janion, CEO of the TREK-GROUP said: "The appointment of a highly experienced senior leadership team forms a key part of our continued expansion and commitment to building a robust and sustainable business with enhanced quality and customer support in this critical market sector."
For more information please visit:
safeguardvp.com
cartwrightconversions.co.uk