Enhancing Public Safety with Live Streaming Drone Footage at the Scottish Grand National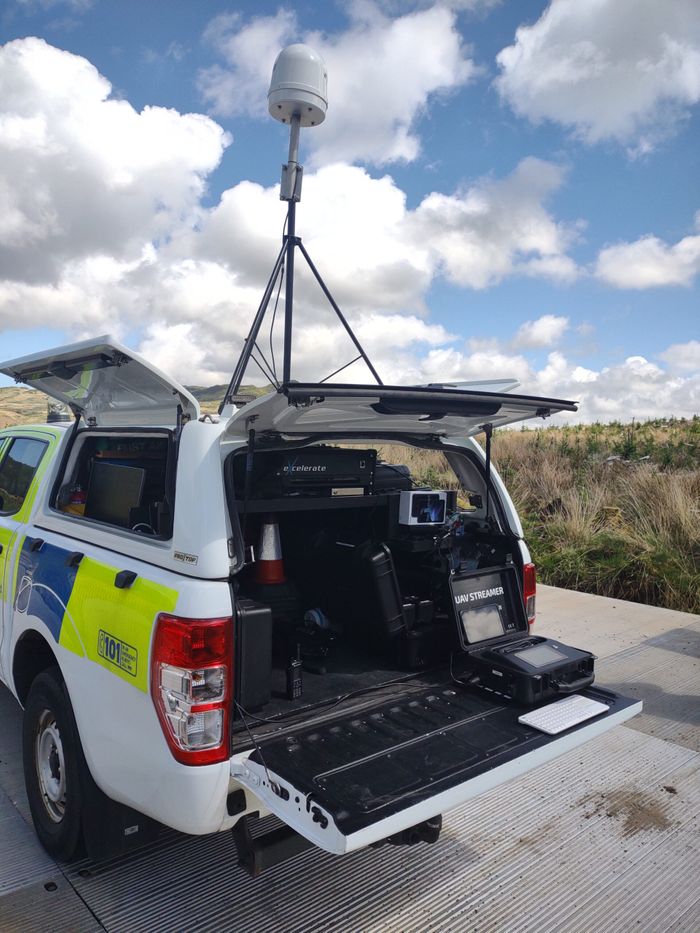 Police Scotland's drone team had an added advantage in enhancing their situational awareness and public safety capability at the Scottish Grand National thanks to the UAV Streamer and Excell 4G LTE Optimisation Antenna, provided by Excelerate.
These cutting-edge solutions made it possible for the footage from the drones to be streamed live and securely to officers around the site on their mobile devices. This allowed officers to see exactly what the drones could see in real-time, which greatly enhanced their situational awareness and ability to respond quickly and effectively to any incidents or emergencies.
Excelerate's UAV Streamer is simple to operate and brings live streaming and drone technology together into one fantastic combination. The solution enables the aerial footage captured by the drone to be shared in real-time to any authorised personnel with internet access. All the drone pilot needs to do is power on the device, then plug the UAV Streamer into the drone controller using a HDMI cable. Live footage can then be streamed securely over public or private networks via the Exstream Video Management Service.
The Excell 4G LTE Optimisation Antenna combats poor cellular connectivity in rural areas. The antenna is able to make a connection with network masts over a much greater distance than traditional methods, enabling significantly higher quality coverage that can support a wide range of data-hungry applications such as live video streaming.
Chief Operating Officer, Bethan Evans of Excelerate Technology commented "At Excelerate, we are committed to providing cutting-edge solutions that enhance public safety and situational awareness. Our UAV Streamer and Excell 4G LTE Optimisation Antenna were designed with this goal in mind, and we are pleased to see them being used to great effect at events like the Scottish Grand National. By enabling live streaming of drone footage and improving cellular connectivity in remote areas, our solutions help officers respond quickly and effectively to any incidents or emergencies, ultimately keeping people safe."
Excelerate's UAV Streamer and Excell 4G LTE Optimisation Antenna are part of a range of innovative solutions designed to enhance public safety and situational awareness in a variety of settings