15 Sep 2020
Why the FL360 Search and Rescue Camera is an ideal piece of equipment for search and rescue applications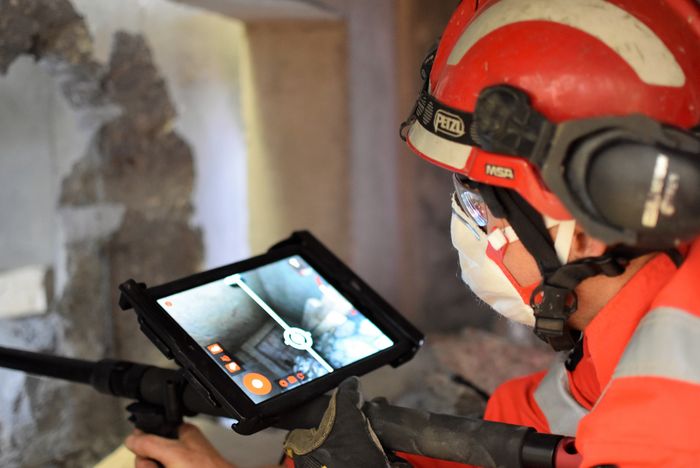 The world is changing, there is more demand for technological innovation to lead the way when it comes to search and rescue. An upgrade in technology could potentially mean more lives saved as rescue becomes more efficient and safe for the team carrying out the mission.
A major incident has just been declared as an explosion has torn through and caused extensive damage to an office building in the city of London. You and your team have been assigned to conduct a search and rescue mission at the incident and are first on the scene. Having the proper equipment and not having to wait for additional Search and Rescue (SAR) assets can make a huge difference in the survival rate of the collapsed structure and any casualties.
Visual and verbal communication whilst searching inside a collapsed building, damaged vessel, storage bunker, remote underground territory or unknown structure presents various units with challenging decisions. The right equipment, such as a search camera, allows for mission success as SAR teams can search void spaces faster and safer than ever before, as well as alert SAR teams of a threat still in place and the tactical approach they need to take in order to eliminate the threat.
The FirstLook360 (FL360) Search and Rescue camera is an ideal piece of equipment for search and rescue applications. When deployed into void spaces, the FL360 camera instantly captures a live 360 degree spherical view, allowing the operator to explore the interior, allow a two-way audio, GPS location, mapping and the ability to be connected wired and wireless to a mobile device. The sophisticated IP68 water and dust immersion rating and broad operating temperature range 10-60 degrees Celsius allows operation 24/7 in the most challenging environments and conditions.