3mm KEVLAR SUPERSTRETCH GLOVES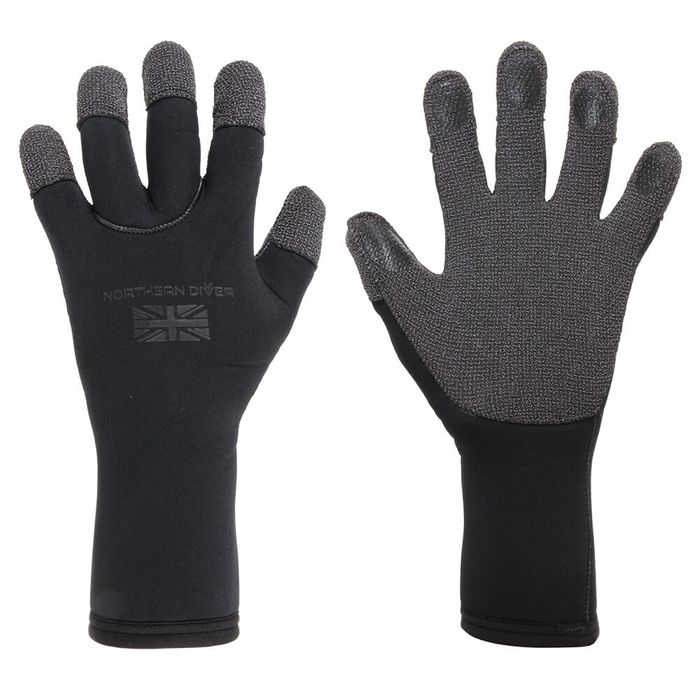 The ultimate hard-wearing dive glove with glass-reinforced fingers.
Manufactured using Northern Diver's unique and superior 4-way super stretch Neoprene, they offer the same hand protection and ease of use as our legendary Superstretch Gloves. This has enabled our new design to do away with the additional wrist strap while continuing to offer a fantastic fit. The gloves also feature our Ti-Ax™ Thermacote® lining for impressive heat retention. However, we've added DuPont™ Kevlar® to enhance their strength and protection for when your dive incorporates more extreme conditions. Added to this, the polymer coated fingertip seams (or aqausured seams) make the gloves more durable and long lasting in an area that can be vulnerable over time, especially in extreme diving conditions. For added grip and protection, we've overprinted glass fibre reinforcement on the finger pads of the gloves.
FEATURES
Superb Flexibility
Manufactured using Superior Super-Stretch Neoprene
Ti-Ax™ Heat Reflective Lining
Ultra Hard-Wearing Kevlar® Coated Palm & Finger Tips
Additional Glass-Fibre Reinforcement on Finger Pads
Improved Polymer Coating on Finger Tip Seams (style dependant)
Fantastic Fit (additional wrist strap no longer required)
Available sizes: S, M, L, XL, XXL