03 Aug 2022
A3 Incident Command Wallet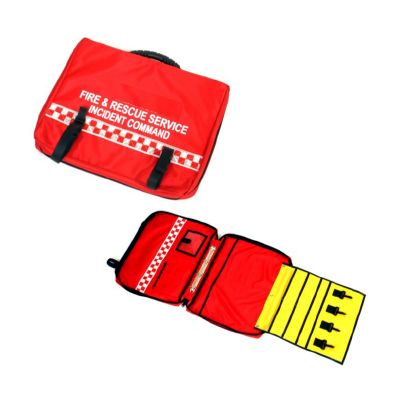 Speedings Ltd have developed in conjunction with W.S.R.&R.S. An incident command system to assist in the overall command of an operational incident. The pack comprises two document wallets, A3 and A4 sizes.
The Incident Command Wallet will be carried on all front-line appliances within the service. This will allow the delivery of effective Incident Command (manageable "spans of control") at the very early stages of an incident
If the incident progresses, the Incident Command wallet will be supported by the use of the Services Incident Command Units.
The Incident wallet contains documentation required, that will allow the Service to carry out the key elements of Incident Command including,
Strategy
Tactics
Operations
Safety
Communications
Control/Managing
Resources
Briefing and Information
Liaison
Post Incident Considerations
"To enhance the degree of incident control at any emergency, an A4 Incident Command Wallet is issued to all Area Commanders. This will allow them to carry out their roles within the service" Tim Smart – West Sussex Fire and Rescue Service