13 Sep 2023
BARTA - Team Leader Module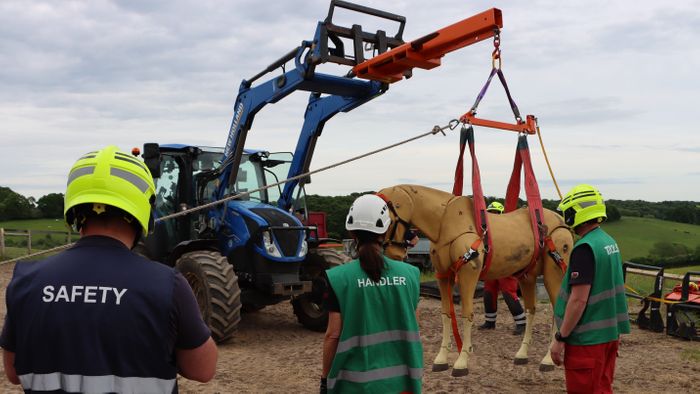 The BARTA Large Animal Rescue Team Leader intermediate level course is linked to the knowledge and understanding criteria for Fire and Rescue Service National Operational Guidance (NOG) (Equivalent Fire and Rescue Service AR3 level).
Designed to equip large animal rescue team leaders with situational awareness and skills to safely manage a team and resolve incidents involving large animals.
Key outcomes will be the ability to assess a variety of operational situations and develop tactical plans in conjunction with veterinary professionals and associated agencies, leading to safe, welfare driven outcomes.
Key areas of learning include:
Situational awareness: Common species encountered, environments, impact of people and legislation applicable to the first responder
Casualty centred rescue: Tactical use of chemical control and anatomical considerations for chosen rescue techniques
Advanced practical equine skills: Planning safe capture, loading, evacuation and corralling of equines in emergencies and disasters
Transportation: Understanding common transportation vehicle configurations and practical considerations for rescue
Case studies and scenarios: Application of learning through table top and practical scenarios