01 Aug 2022
Defib Store Universal Indoor Wall Hanger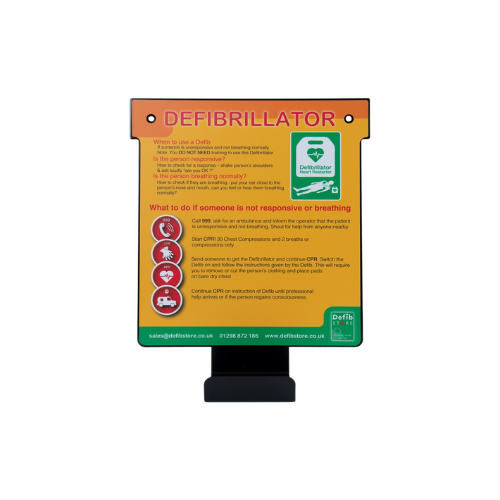 Our Defib Store Universal Wall Hanger is a simple indoor storage solution no matter which AED you have.
Used ensure your defibrillator is stored indoors safely, is clearly visible and ready to be used in an emergency.
Suitable for most AEDs including the PowerHeart G5, Zoll AED Plus, Heartsine 350P/360P/500P, Lifepak CR2 and iPAD SP1, among others.
Vinyl can be customised with your logo and choice of text.