EV3895-WT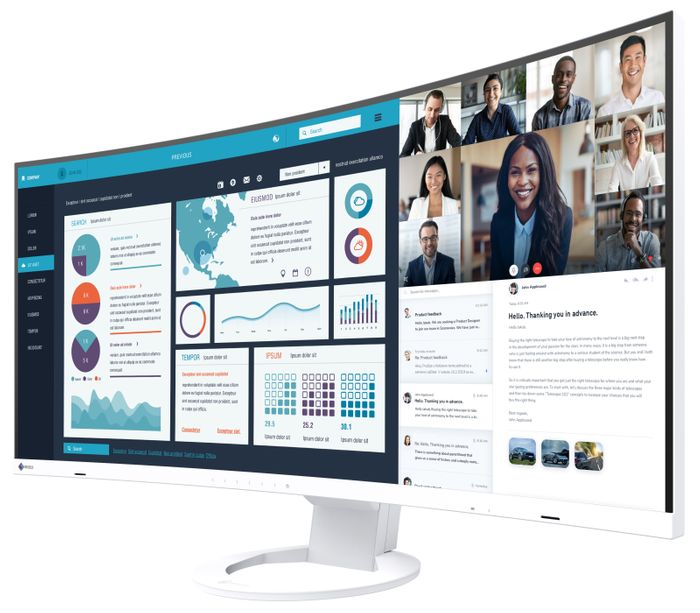 The EV3895 features a wide variety of ports and docking functionality via USB-C. The monitor provides a LAN connection and an 85-watt power supply. The 24:10 ultrawide format provides a spacious working environment and easy access to everything you need, including the ability to view images from up to three computers simultaneously. It can also assign keyboards and mice via USB.
95.3 cm (37.5 Inches)
3840 x 1600
IPS
The curved ultrawide 37.5-inch monitor offers virtually unlimited space. Its resolution of 3840 x 1600 pixels provides almost three times the resolution of a Full HD monitor.
Available in black and white.