Gym Gear Pro Series Pec Fly/Rear Delt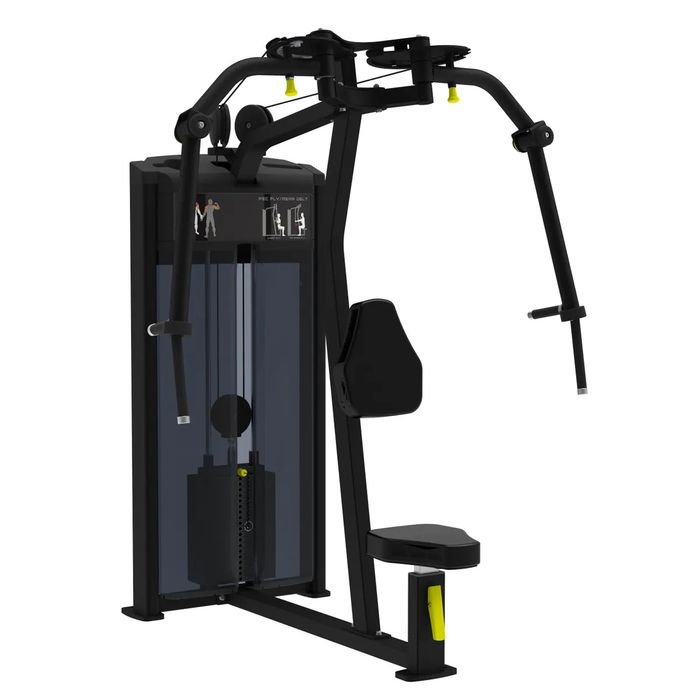 The Gym Gear Pro Series Pec Fly/Rear Delt offers effective weight training solutions to maximise even the most compact spaces. Whether you are an experienced athlete or a complete beginner, all pieces in the Pro Series range are designed to offer a quick, straightforward and easy access workout.
The specially designed Gym Gear Pro Series Peck Fly/Rear Delt allows you to strengthen the arms from a comfortable sitting position. User will be able to safely train pectoral muscles, latissimus dorsi and deltoids. You can easily adjust the starting position and set up personal settings, train target muscle in an effective way by adduction and abduction the arm. In addition, it provides multi-starting positions to meet various user training demands.
Key Features
Biomechanically accurate smooth trajectory movement.
Multi-functional.
The starting position allows the proper set-up of the machine and user comfort for a variety of different exercises.