HT800 Head Torches Range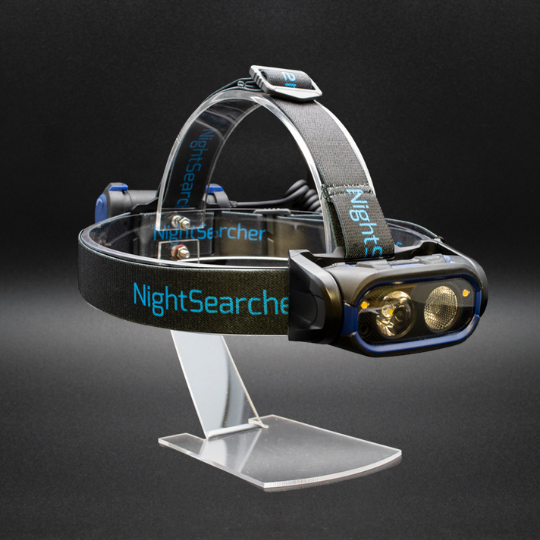 The biggest advantage of the HT800 series is the proximity sensor, which automatically adjusts the light beam from close up to distance beam. This is very practical especially when wearing gloves or hard hats: the smart sensor will automatically change the light beam according to its surroundings.
In the range:
HT800RX Rechargeable Head Torch
Key features:
Up to 800 lumens
2.5 to 169 hours runtime
550 metre beam
Rechargeable lithium-ion battery - 3.7V 2600mAh
Battery status and charging indicator
IP66 rating
Spare battery can be purchased to extend the runtime
HT800 (previously known as HeadStar Pro)
Key features:
Up to 850 lumens
2.45 to 50 hours runtime
550 metre beam
Powered by 4 x AA alkaline batteries
IPX4 rating
Both feature the following light modes:
Focused LED for spot beam – dimmable
Flood LED for wide beam – dimmable
Boost mode: flood + spot LEDs
Proximity distance dimming – automatic light beam adjustment (sensor will decide if either LED should be on)
HT800RX: White side LED lights (diffused) for low-level lighting + rear white LED light: high or flashing
HT800: Warm white side LED lights (diffused) for low-level lighting + rear LED light: red, green or blue – flashing or high
The light heads can easily be adjusted to the desired angle. Thanks to the brightness memory function, the chosen light setting will be remembered (the head torches are dimmable), and a transportation lock will prevent the light from being accidentally switched on.
Optional helmet clips are available.