14 Jun 2021
Human Factors in Paramedic Practice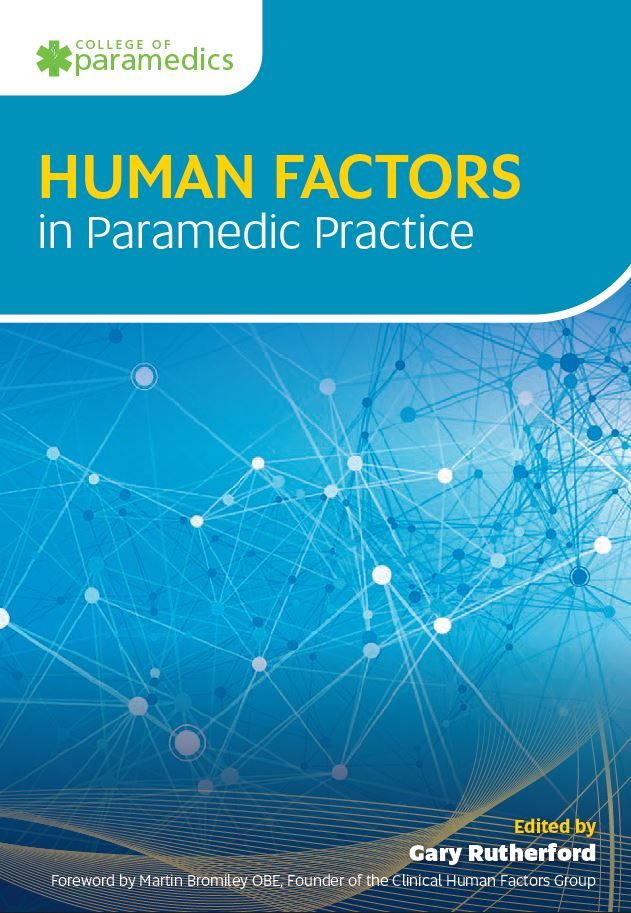 I would highly recommend this book, not only to paramedics but also to their colleagues in healthcare. It has been written by a premier league team of human factors specialists and frontline experts who share their knowledge and experience of applying human factors science to paramedic practice. It's very accessible, has a sound evidence base, and features many practical examples showing how to apply the tools and techniques.
Rhona Flin, Professor of Industrial Psychology, Robert Gordon University, UK
Whatever role you're in, this is the book you need. If you want to understand how humans and systems interact, and what that means for you and your patients, this is where you should start. This will become an essential tool for my role, and one I'd encourage everyone to buy.
Jordan Nicholls, Patient Safety Integration Lead, East of England Ambulance Service, UK
Human factors is a scientific discipline which is used to understand the interacting elements and design of a complex system, aimed at improving system performance and optimising human well-being. This book brings together a range of specialist authors to explore some of the key concepts of human factors related to the field of paramedic practice. The system elements of paramedic practice can include the patient, the paramedic and their colleagues, the environment, the equipment, the tasks, and the processes and procedures of the organisation. The relationships between these components are explored in detail through chapters which cover 'human error', systems thinking, human-centred design, interaction with the patient, non-technical skills of individuals and teams, well-being of the paramedic, safety culture and learning from events.
This helpful and informative guide provides frontline paramedics and ambulance clinicians with practical advice and knowledge of human factors that will be helpful in supporting safe and effective practice for all involved. It will also be of interest to pre-hospital care professionals who are involved in education, learning from events, procurement and influencing safety culture. Above all, it shows how an understanding and application of human factors principles can enhance system performance and well-being, and ultimately lead to safer patient care.