15 Sep 2023
LifeAir: The ultimate first-response oxygen kit.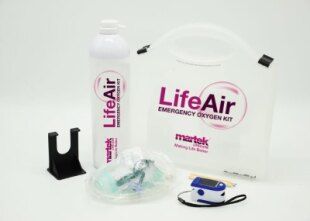 Introducing LifeAir - the first response oxygen kit that can make all the difference in life-threatening situations.
With 35 litres of pure breathing oxygen in an easy-to-use aerosol format, it can be administered by anyone and is essential in situations where regular breathing is compromised.