11 Jul 2022
MSA Bristol Firefighter Protective Clothing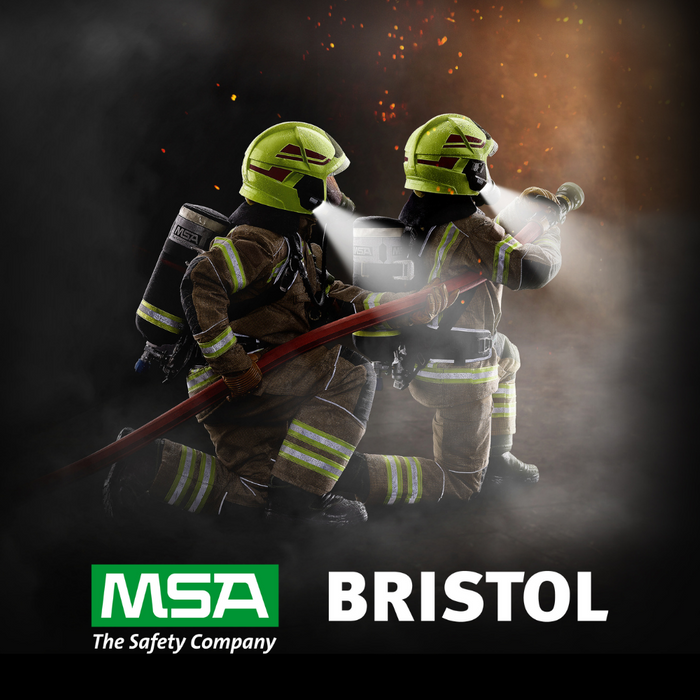 MSA® Bristol X4: Complete Confidence – Superior Coverage.
Elevate your safety solution with the next generation of advanced fire protective clothing. Durable, comfortable, and long-lasting firefighter protection, made to go hand-in-hand with all of your MSA gear. Called the MSA® Bristol X4, the new line of FPC integrates MSA Bristol's expertise in creating high-performance protective clothing with MSA's market-leading experience in firefighting technologies and connected solutions. The result is a range of new FPC options that provide enhanced comfort, ergonomics, and full compatibility with MSA's suite of state-of-the art firefighter equipment, from helmets and self-contained breathing apparatus (SCBA), to the very latest in monitoring accountability and communication devices.
All of our main structural styles are made to conform to the most widely used standards, EN469:2020 - Level 2 and EN1149.5:2018.
In addition to Structural Firefighting clothing, MSA BRISTOL diversifies its range in more specialised garments such as Technical Rescue PPE, Wildland Firefighting and Ambulances, with trusted partners cooperation such as WL Gore, Hainsworth or Safety Components.