Organisational Diagnostic Tool - Ambit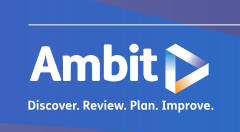 Why choose Ambit?
Convenient: Ambit offers a clear and simple diagnostic process via a quick, easy to use online survey.
Effective: It gives you access to guidance and support from our team of knowledgeable, experienced research and business development experts – from the interpretation of report findings to innovative suggestions for actions that could lead to improvement.
Flexible: Ambit offers three levels of analysis and reporting, depending on your needs and resources, so you can choose the level of analysis that is right for your organisation.
Choose Level 1
Driven by an online survey that gives you a snapshot of your organisation – where you are doing well and where you may need to improve performance. Level 1 is free to Skills for Justice members, and 1 includes:
Initial headline report and analysis consisting of the consolidated and collective responses of all participants.
Delivered within 10 days of the survey closing.
Follow-up call with the Ambit team.
Choose Level 2
A deeper analysis of the data gathered through your Level 1 report, that can be broken down in variables of interest. This includes:
In-depth focused review including demographic breakdowns, cross-tabulation of results, industry / sector comparisons, data visualisations, advanced statistical analysis, final report with high-level recommendations.
Follow-up call with the Ambit team.
Choose Level 3
Enhanced analysis which may incorporate further quantitative analysis and/or qualitative data focused to your specific needs and based on the level of interrogation and analysis you require, for example:
Interviews
Focus groups
Further detailed survey work
Evaluation
Categories
Charity
Human Resources
Consultancy
Research
Resource Planning