PTSD Assistance Dog Programme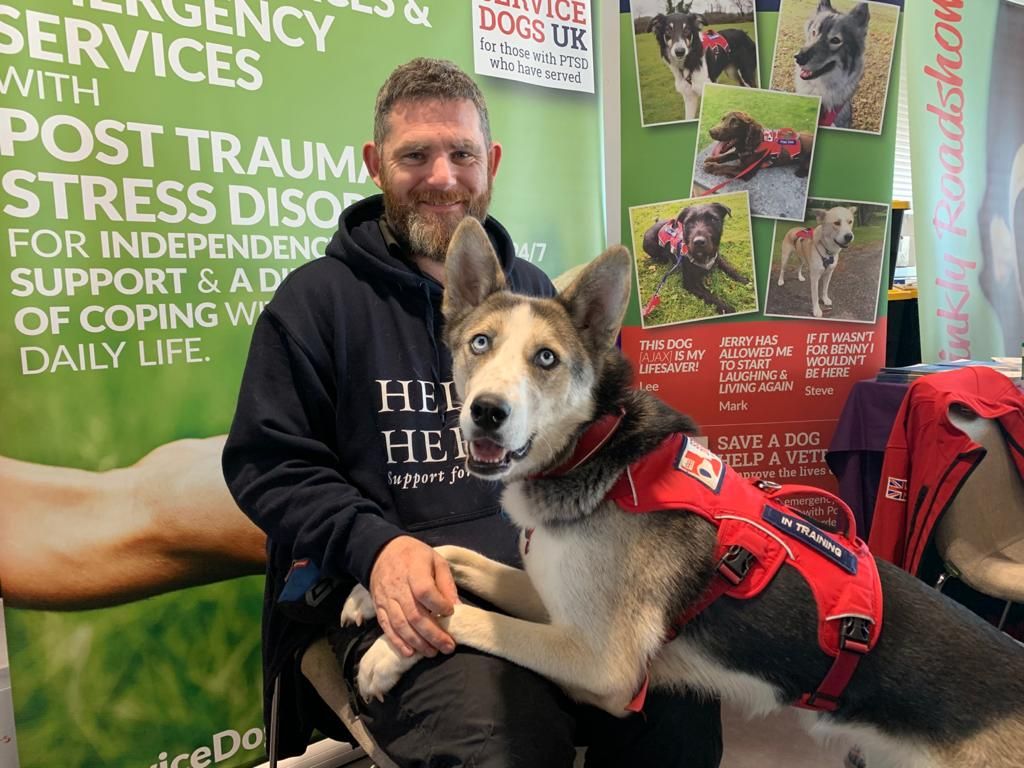 Dogs can make all the difference... that's why Service Dogs UK trains and provides PTSD Assistance Dogs, selected carefully from rescue, to support members of the Armed Forces and Emergency Services (including Coast Guard & RNLI & UKSAR) who have Post-Traumatic Stress Disorder (PTSD).
Our PTSD Assistance Dogs get trained specifically for key PTSD symptoms such as:
nightmares,
flashbacks,
anxiety and
medication reminders…
… as well as other tasks. Besides this, joining our programme can offer a new way of coping and sense of achievement, purpose and regained independence.