23 Aug 2022
Pulsar Helion 2 XP50 Pro Thermal Imaging Monocular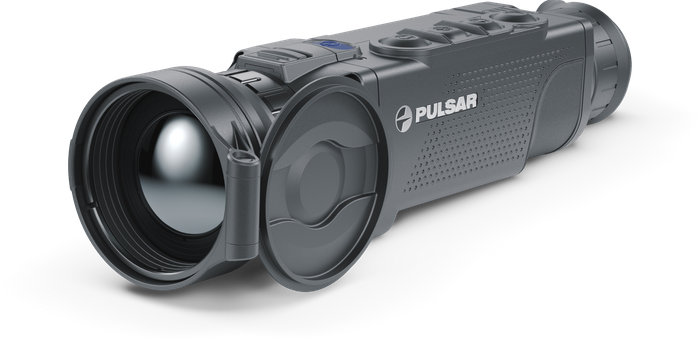 There's a reason the Pulsar Helion 2 XP50 Pro is considered the Gold Standard for thermal imaging monoculars...
Using a highly sensitive 640x480 17µm <25mK NETD thermal sensor and a powerful 50mm f1.0 fast aperture objective lens that gives 2.5x optical magnification, this thermal monocular offers a detection range of up to 1800m based on a 1.8m tall human and has the option of up to 20x magnification via its 8.0x digital zoom.
High detail thermal imagery is presented onto a frost-resistant 1024x768 HD AMOLED display, offering a high quality, incredibly well-defined picture - even in environments with low temperature differences. Its 50Hz frame rate ensures imagery is always smooth and clear, even when observed objects are in motion.
Features: Interchangeable, rechargeable battery packs with up to 13 hours battery life; Picture-in-Picture (PiP) mode; Built-in still image and video recorder with audio; WiFi connectivity via Stream Vision 2 app compatibility (Android & iOS); Three calibration modes (Manual, semi-auto, auto); Four observation modes (Forest, Rocks, Identification and User); Eight colour palettes; Image Boost technology; IPX7 waterproof rating.
The Pulsar Helion 2 XP50 Pro will be on display and available for demonstration at the Emergency Services Show 2022. Visit Thomas Jacks Ltd on stand D14 for more information.